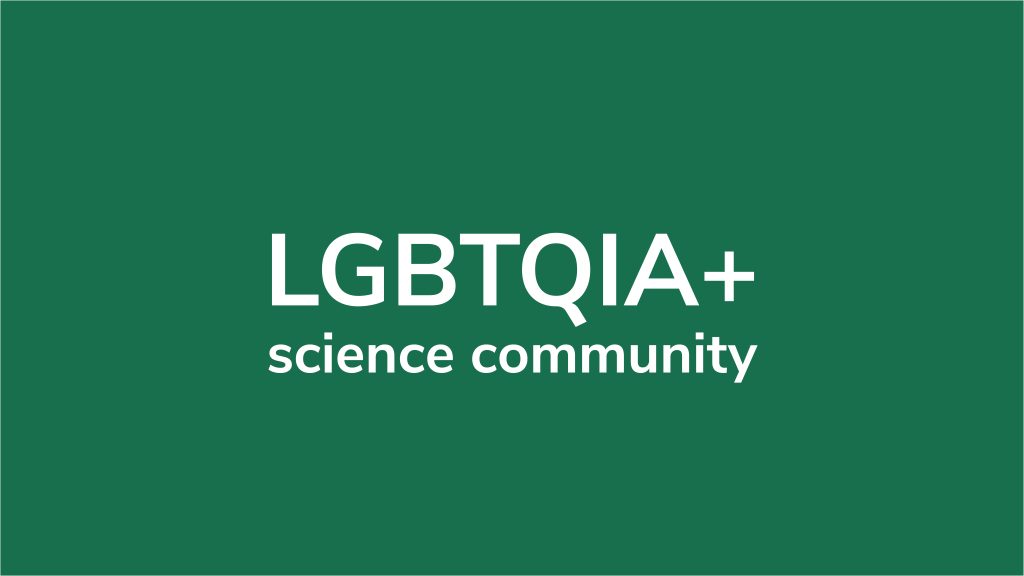 7 ways to support the LGBTQIA+ science community
Science professionals who are lesbian, gay, transgender, bisexual, queer, intersex, and asexual (LGBTQIA+) are more likely to experience career limitations, harassment, and professional devaluation than their peers.
At the National Centre for Atmospheric Science we recognise that embracing diversity and supporting staff wellbeing – in all its senses – is key to doing excellent research and helping society rise to the environmental challenges ahead.
For us, embracing diversity means taking an inclusive approach to both the science itself and the make-up of our staff community.
Of around 100 of our staff, 10.9% said they identify as LGBTQIA+. This is compared to the UK population, where in 2020 the Office for National Statistics found that 3.1% of people aged 16 years and over identified as lesbian, gay or bisexual.
In scientific research, underrepresentation and discrimination of people from sexual and gender minorities casts a shadow over our future. The situation raises significant concerns over equality of access and opportunity, damages innovation within scientific fields, and threatens the wellbeing of staff in organisations like ours.
Disheartening estimates suggest that people who are LGBTQIA+ are around 20% less represented in science, technology, engineering and mathematics than expected, and they are dropping out of degrees at a higher rate than women overall.
Pride in STEM, a charity founded to showcase and support people who are LGBTQIA+ in STEM fields, reports that 50% of people who are transgender and gender non-conforming were harassed at work.
People who are LGBTQIA+ may also have intersectional identities – where they belong to more than one minority group or have more than one protected characteristic. These people may be dealing with intersectional issues, such as transphobia and racism, ableism and sexism, and so on.
There is no place in science, or outside of it, for prejudice. But there is plenty of space for recognition and support.
Ways you can include and endorse people who are LGBTQIA+ in science, and contribute to creating a more inclusive research environment:
Build yourself an online community that represents a range of diverse perspectives. By diversifying your social media feed, you can help to elevate voices who are often unheard and support a more representative space online. Simple gestures such as following and resharing content will boost the reach of a researcher's profile. At the same time, you're likely to uncover different experiences that can challenge or inform your own. Your activity on social media can play a small part in fostering an inclusive research environment. You could start by following Pride in STEM, and go from there.
Actively seek out LGTBQIA+ voices to help understand new concepts, perspectives and ideas. This might involve following LGBTQIA+ topics in the news, keeping up to date on the current issues for the LGBTQIA+ community, and finding out how these issues relate to the Science, Technology, Engineering and Maths sector. As you read, you may come across words you are unfamiliar with – the Stonewall glossary of terms is a great place to start. Here's a short, non-exhaustive list of articles that talk about making laboratories, conferences, lecture halls and meetings safe and inclusive spaces for scientists who are LGBTQIA+:
Brush up on, and embrace, inclusive language and gender pronouns. We're encouraging our staff to introduce themselves using gender pronouns in places such as email footers, online profiles, meetings and events. A pronoun can be gender-specific – he, she, hers, his; or gender-neutral – them, they, theirs. Some people will only use their name as a pronoun. We recognise that it's not always possible or appropriate to ask what someone's sexual or gender identity is. You can be guided by the terms people use to describe themselves, avoid irrelevant references to a characteristic, and take an individualised approach – we are all different and we are not defined by one aspect of who we are. If you make a mistake, apologise, correct it, learn from it and move on.
Positive role models play an important part in nurturing diversity. They can provide inspiration, guidance and reassurance for people from minority backgrounds, despite the barriers they might face. Recognise and champion diverse role models where you can. It's as simple as making sure your colleagues are visible and given platforms to share their stories. It's difficult to believe you can succeed, until you see people like yourself in the positions you're aspiring for. 500 Queer Scientists is a visibility campaign for LGBTQ+ people and their allies working in STEM and STEM-supporting jobs. So far, the campaign has 1,871 stories and counting.
Don't hesitate to get involved with community events taking place as an ally. There's always a host of engaging and welcoming activities being led by, or related to, the LGBTQIA+ community. Coming up:
Keep in mind that your colleagues who are LGBTQIA+ are more likely to experience limitations, harassment, and devaluation. Society's attitudes towards people who are LGBTQIA+ can be negative and harmful, and the rights of some people are being threatened. Consider the wellbeing of your colleagues – check in on them especially if you haven't reached out recently, offer them a cup of tea, take a walk outside together, understand they may be working flexibly, express interest in their work or what they did at the weekend, sign up to an event or training course together, make sure they are able to get home safely after an evening social, or simply send an encouraging message on Slack e.g. "Totally agreed with what you said in that meeting, hope you have a great afternoon."
If you feel concerned and would like a supportive conversation, or have been affected by prejudice or discrimination in the workplace, please speak to:
Your NCAS line manager
Lisa Banton, NCAS Head of People, Workforce Development, and Equality, Diversity and Inclusion (EDI). Contact Lisa by email at lisa.banton@ncas.ac.uk.
Jacqui Hamilton, NCAS Science Director and EDI representative on the NCAS Management Board. Contact Jacqui by email at jacqui.hamilton@ncas.ac.uk