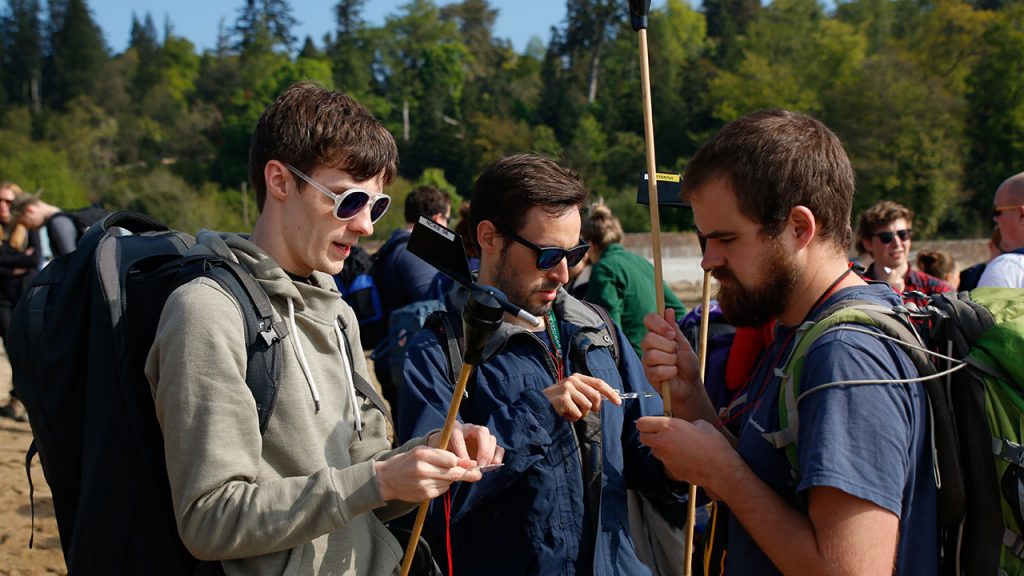 Atmospheric Measurement Summer School 2020
The Atmospheric Measurement Summer School is running for its thirteen year in early Spring.
This residential course is a fieldwork bootcamp for PhD students and early career researchers. We place a big emphasis on teamwork, and you'll leave with a full understanding of what scientific fieldwork is all about.
"The whole course was great. We passed from lectures to fieldwork and from data analysis to oral presentations. The most useful part of the Arran course for me was the group work with my colleagues, including all the activities."

Paolo de Luca, Loughborough University, 2018 Atmospheric Measurement Summer School Student.
Fieldwork is an essential part of atmospheric science, providing real-world observations and feeding into computer models of the climate.