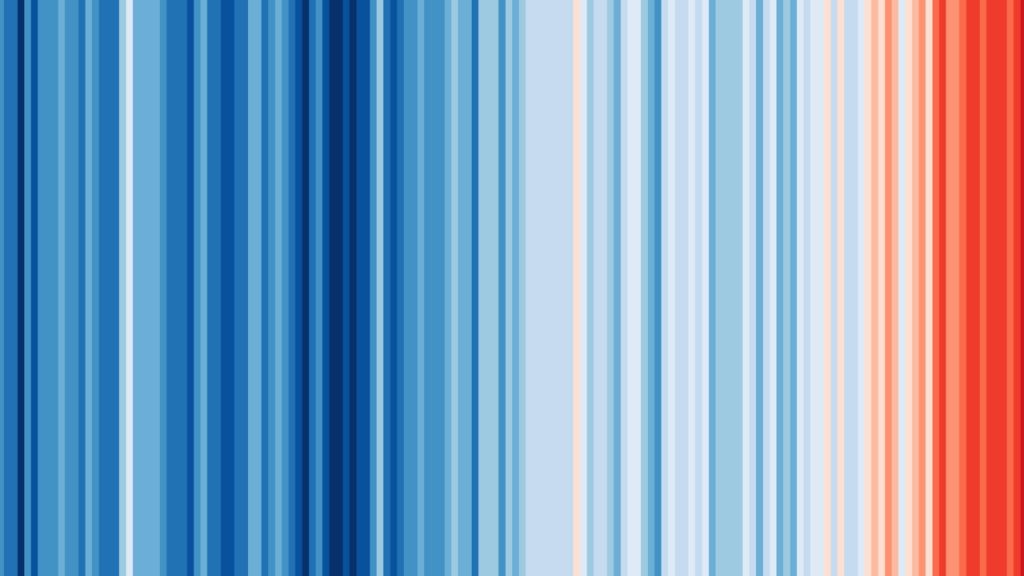 Climate scientist Ed Hawkins appointed MBE
NCAS' Professor Ed Hawkins, known for creating art that defines our warming world, has been recognised in the New Year's Honours list for his services to climate science and science communication.
Professor Hawkins is a climate scientist with a passion for finding clear ways to communicate the issues around climate change.
He has published several high-profile studies into the effects and causes of climate change and helped the public engage with climate science through the citizen science project WeatherRescue.org, which saw thousands of volunteers transcribe over 4 million historical weather observations to make them usable by climate scientists.
As the Lead for Public Engagement in his department at the University of Reading, Professor Hawkins is dedicated to raising awareness of the risks that climate change poses to people, society and the environment.
He created the viral climate spiral animation, which reached billions of people on television when it was used in the opening ceremony of the 2016 Rio Olympic Games, and has since turned more climate science into art.
"I strongly believe in making science accessible to everybody, and am honoured that my efforts to do so have been recognised in this way."

Professor Ed Hawkins, The National Centre for Atmospheric Science
Created in 2018, Hawkins' climate stripes use shades of red and blue as an accessible way to indicate cooler or hotter years. The simple graphics illustrate that our entire planet has gotten hotter over the past 100 years, increasingly so in recent decades. The unmistakable warming trend can be seen across virtually every country and region.
Professor Hawkins made the climate stripes freely available on showyourstripes.info in 2019, with more than a million people downloading them in the first week.
Professor Rowan Suttion, NCAS Director for Climate also based at the University of Reading, reacts to the MBE announcement:
"It is truly fantastic news and recognition of Ed's extraordinary impact in climate communication!"

Professor Rowan Sutton, National Centre for Atmospheric Science and The University of Reading
On receiving his MBE, Professor Hawkins is also joined by almost 100 other climate scientists, environmental policy experts and green business figures in the 2020 New Year's Honours list.