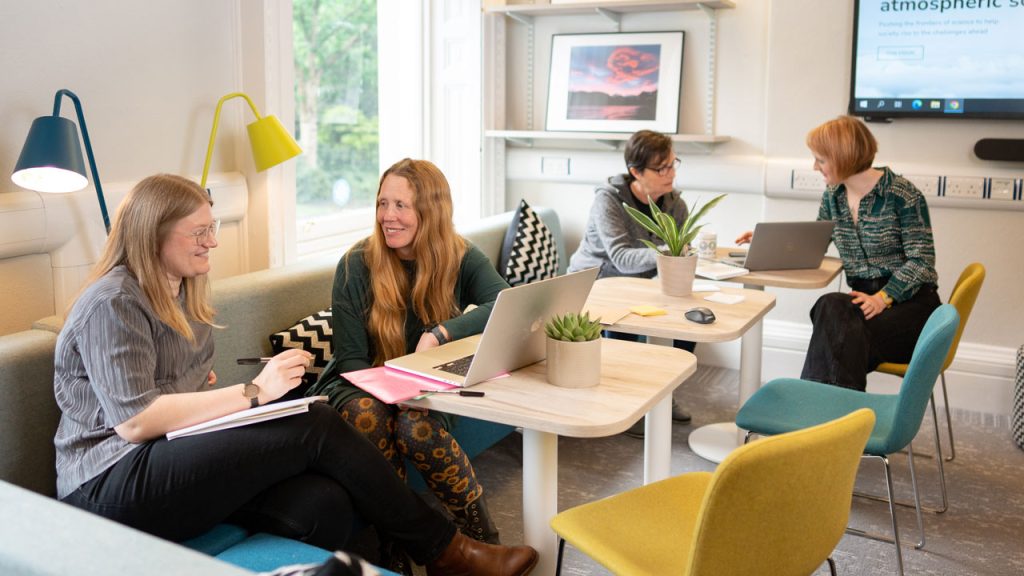 Job Opportunity: Inclusive Recruitment Support Officer
Location: National Centre for Atmospheric Science HQ, University of Leeds
Salary: £25,742 to £29,605 per annum
Contract length: Fixed Term for 2 years due to external funding
Contract type: Full Time, Level 4 Associate Project Manager Apprenticeship
Closing date: Midnight on Tuesday 21 November 2023
Interview date: Thursday 7 December 2023
Are you highly self-motivated with a keen interest in People and Equality, Diversity and Inclusion (EDI) projects? Do you have good interpersonal skills with the ability to quickly build trust and positive working relationships with a diverse range of people? Would you like to join a friendly, supportive and enthusiastic People, EDI and Workforce Development team, and make a valuable contribution to our continued inclusive recruitment development and engagement work?
This opportunity is open to anyone with a minimum of 5 Level 2/GCSE qualifications, including maths and English. We would be keen to hear from experienced people interested in re-training as well as early career colleagues, or someone looking for a secondment. Apprenticeships are for everyone regardless of academic background and the only exclusion would be someone who already holds a level 4 qualification or above in project management.
The National Centre for Atmospheric Science (NCAS) is seeking to employ an Inclusive Recruitment Support Officer through a level 4 Associate Project Manager Apprenticeship, to join the NCAS People and EDI team based at its headquarters in Leeds. This post is a 2-year fixed term, full time role. The hope would be for the successful candidate to move on to a more senior role within NCAS on completion of the apprenticeship. The role is due to commence in January 2024 with the apprenticeship element delivered by Leeds City College for 15-18 months one day per week from February 2024.
As a core member of the team, you will help manage our large-scale recruitment across this national organisation, whilst developing, improving, and implementing inclusive practices throughout your work. You will also support the Inclusion Co-ordinator with the continued delivery of and reporting on the Community for Change initiative and the NCAS EDI strategy and Living Action Plan. You will work with several teams within the NCAS Operations team, as well as across our 12 national centres to identify, share and improve good practice consistently across the organisation.
Apply Now
To explore the post further or for any queries you may have, please contact: