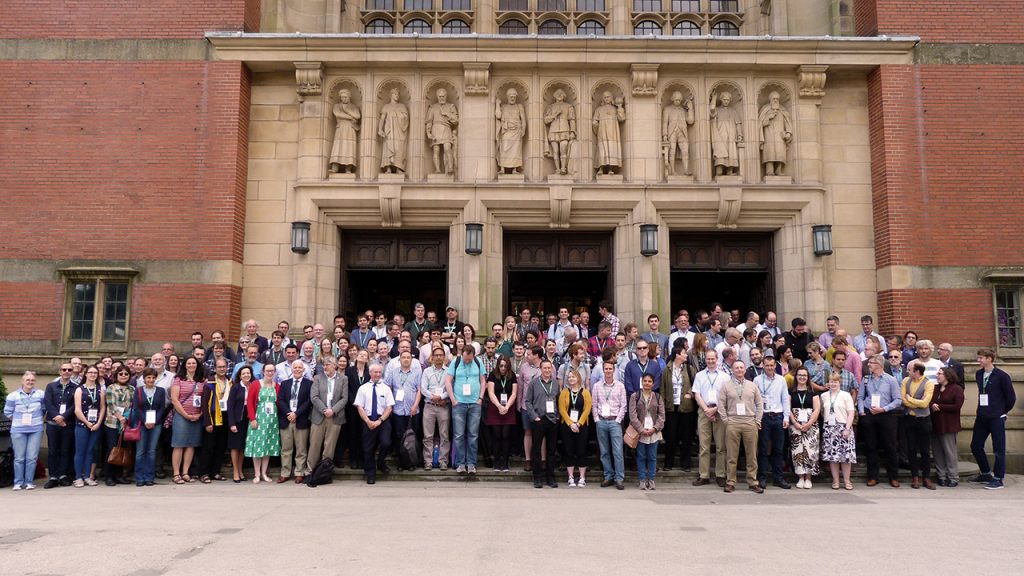 Job Opportunity: Operations Director
This job has now closed for applications.
Location: National Centre for Atmospheric Science (NCAS) HQ, University of Leeds
Salary: Competitive market salary (£85k+)
Contract Length: Ongoing
Contract Type: 1.00 FTE
Closing date: Sunday 13 June 2021
Interview Date: Wednesday 7 July 2021 and Thursday 8 July 2021
Are you ready to help shape the future of an internationally leading atmospheric and environmental science research organisation? Are you an exceptional operational leader with the ability to translate the NCAS strategy into practical organisation-wide outcomes? Do you have experience operating at a senior level, working with Executives, Boards and senior external stakeholders?
The National Centre for Atmospheric Science (NCAS) is one of the six research centres supported by the Natural Environment Research Council (NERC). NERC provides support for research centres because it recognises the enduring need for long-term, sustained research programmes, infrastructure and associated expertise in environmental science. NCAS works alongside five research centres: British Antarctic Survey, British Geological Survey, National Centre for Earth Observation, National Oceanography Centre and UK Centre for Ecology and Hydrology.
NCAS pursues long-term research in Climate and High Impact Weather, Air Pollution and Long-Term Global Change. In addition, NCAS provides UK research scientists and others with services and facilities in atmospheric science through the FAAM Airborne Laboratory (based around a highly modified BAE 146 aircraft), the Atmospheric Measurement and Observations Facility (providing major ground-based observing systems such as radars), the Centre for Environmental Data Analysis (providing data management and analysis services) and the Computational Modelling Services (providing access to computational models and analysis tools).
As Operations Director you will be responsible to the NCAS Management Board and Executive Director for all resource management, with a portfolio that includes Finance, People, Risk, Communications, Information and Operational Functions.
As a member of the Management Board, you will contribute to the development of the NCAS strategy, taking a leading role in areas such as organisational structure, communication and engagement, partnership and external agreements, and equality, diversity and inclusion.
With substantial stakeholder experience, you will be politically astute and able to navigate organisations effectively. You will have excellent communication skills, including the ability to communicate with conviction the NCAS mission, vision and outcomes to stakeholders and be an advocate for the wider societal benefits of NCAS.
This is a high-profile role within NCAS and the wider atmospheric science and environmental research communities and therefore we are seeking an exceptional leader capable of operating in a complex organisation and able to translate the NCAS vision into practical organisation-wide outcomes.
The successful candidate may come from a range of backgrounds, including the commercial, public, not for profit, or academic sectors.
The role is based at NCAS Headquarters, Fairbairn House, Leeds. The University of Leeds hosts NCAS HQ which means that all NCAS staff based at Leeds are employees of the University.
Apply now
To explore the post further or for any queries you may have, please contact any of the following: