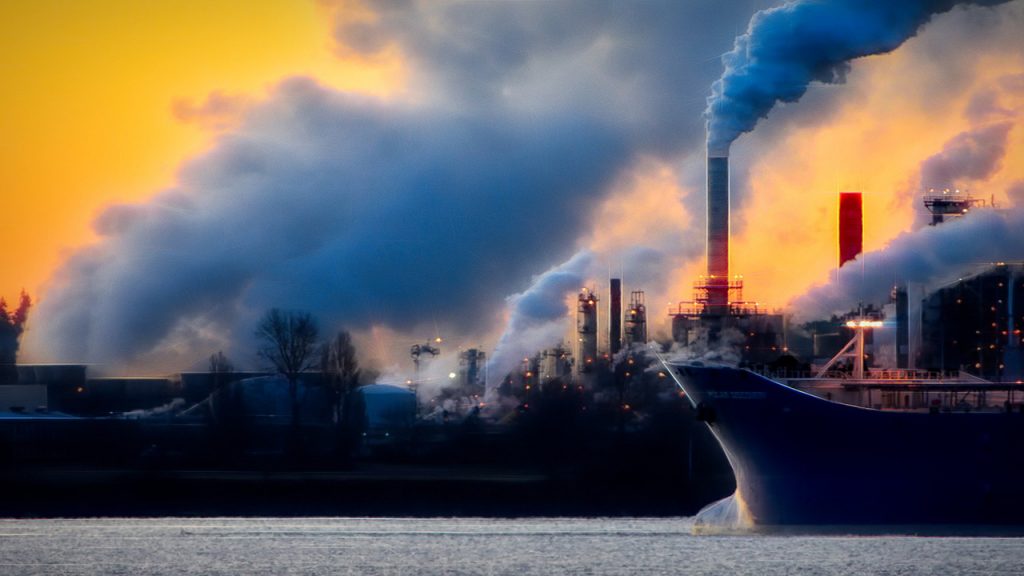 Low-emission zones will improve air quality, but should not be the only measure to tackle air pollution says Professor Alastair Lewis
Low emission zones have been introduced to help cities to reduce the amount of air pollution being emitted in densely populated areas, with a primary focus on tackling emissions from road transport.
Cities have been granted the authority to create their own regulations in areas designated as low-emission zones. The idea is to reduce the number of polluting vehicles on our roads and encourage cleaner forms of transport in the city.
How will low emission zones work?
The strictest demands are placed on diesel vehicles, and that includes passenger cars, lorries and buses. The rules are slightly more relaxed for petrol vehicles because they have turned out over the last decade to be somewhat cleaner from an air quality perspective than was expected.
Elsewhere in the UK, cities are introducing their own variation of the low-emission zone, such as Bath, Leeds and Birmingham.
But they will not all follow the London template. Professor Alastair Lewis from the National Centre for Atmospheric Science and the University of York explains:
"Each city is essentially free to create its own set of rules and procedures to implementation. Broadly speaking there are two pathways that cities can take. One is based on charging for journeys, and that's what is likely to be introduced in Birmingham next year. That looks a little bit like the London system, where certain types of car are charged to enter. The other is a non-charging system and Leeds would be an example of that. They're attempting to control emissions through manipulating certain parts of the fleet, for example heavy goods vehicles, or changing the licensing of certain commercial vehicles that may enter the city."

Professor Alastair Lewis, The National Centre for Atmospheric Science and The University of York
Which pollutants will low emission zones target?
Professor Lewis anticipates that the most significant impact of low emissions zones will be a reduction in nitrogen dioxide concentrations. And, the biggest reductions will be seen at the roadside because nitrogen dioxide in cities is produced predominantly from road traffic.
There will be other benefits to pollutants like particulate matter, but they may be less pronounced because particles come from a far larger range of sources. Therefore restricting vehicle emissions is only going to have a moderate effect.
It's also important to remember that with traffic, a lot of the focus today in low emissions zones is around emissions from the exhaust, but most modern vehicles still create particle pollution from the wear of tyres on the ground and the use of brakes. This won't be covered by the new low-emission zones.
And beyond vehicles, there are many other different sources of pollution that aren't being included in low emissions zone rules just yet. We use boilers for heating, burn fuel for cooking, and a huge range of other volatile chemical substances are also emitted from industrial processes and domestic products.
How do we know if low emission zones make a difference?
The complex nature of air pollution and the large number of contributing sources mean that no single action will cure the problem for us.
Cities are working towards the air quality standards set out at a national level, but it's not just about passing the test. Most of the evidence we have on air pollution suggests that we would all continue to see health benefits by reducing pollution, even when cities are below the legislative limits.
Professor Lewis points out that measuring the impact of low emission zones will be tricky because air pollution is also influenced by other changing factors, such as new vehicle standards and weather patterns.
However, that shouldn't detract from the positive steps being taken.
"We do many things in cities that we acknowledge to be for the public good, but we can't always directly measure the difference they made. Low emission zones may be a little bit like green spaces, and parks and clean streets and so on. We definitely define them as good things and we'd all like to have them. Whether you can come up with a measurement that proves exactly how beneficial they are, may be more problematic."

Professor Alastair Lewis, The National Centre of Atmospheric Science and The University of York