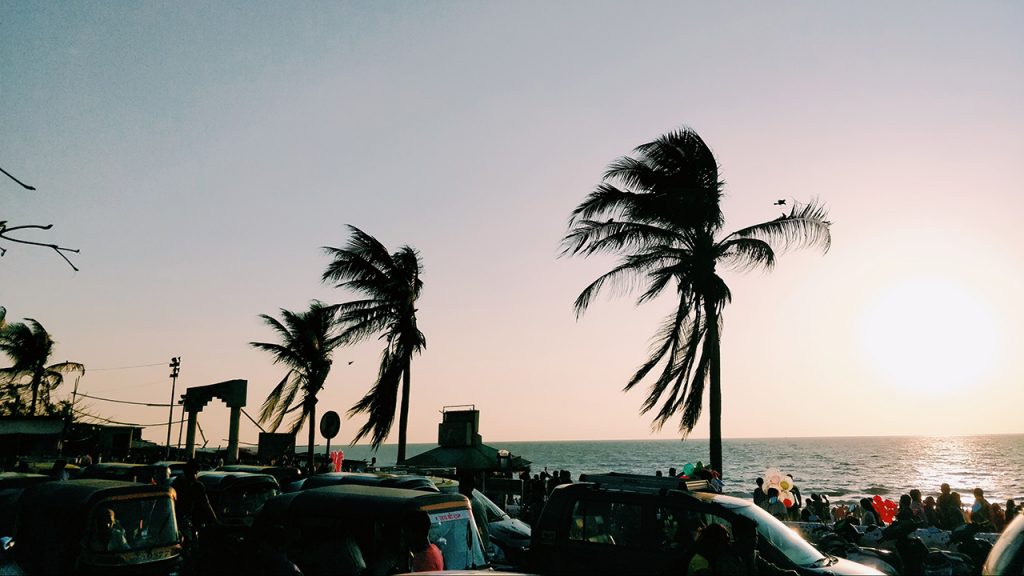 Researchers launch online course to improve tropical storm forecasts
The Institute for Environmental Analytics has developed a new training course for weather forecasters in Southeast Africa and the Southwest Indian Ocean, supported by research from the National Centre for Atmospheric Science.
Launched shortly after the start of the tropical cyclone season in the Southern Hemisphere, the online course builds on new analysis of recent cyclones in the Southwest Indian Ocean from the PICSEA programme.
Tropical storms form during the Southern Hemisphere's summer, and while many remain over the ocean, on average 3-4 make landfall on African islands and continental landmass. Last year, Cyclone Idai affected 3 million people and caused catastrophic damage as it made landfall in Mozambique with off-shore winds speeds of up to 195 kilometers per hour. It is the second deadliest tropical cyclone on record.
Forecasting tropical cyclones is a significant challenge, but new research by the National Centre for Atmospheric Science has provided an opportunity to bolster the knowledge of weather forecasters looking at tropical storms, through a free-to-access online course.
"Our training will contribute to forecaster understanding of these devastating events and to which communities they should be sending warnings. Humanitarian organisations will also be better informed about where to target anticipatory action"

Dr Nick Klingaman, formerly of the National Centre for Atmospheric Science and University of Reading
Dr Rebecca Emerton, who is part of the PICSEA project, has been studying tropical cyclones of the Southwest Indian Ocean from the last decade, and investigating how operational computer modelling has advanced over that time. Her work helps forecasters to understand uncertainty in projected cyclone tracks, and the likely impacts of severe wind and rain.
"Our research has worked towards answering key questions our partners have about the forecast models, such as how much they are improving, and which forecast model is most effective in certain regions. Anticipating natural hazards, including tropical cyclones and flooding, helps society to prepare for their impacts, and it's important to understand how well forecast models are able to predict these events, and the limitations of the forecasts."

Dr Rebecca Emerton, formerly of the National Centre for Atmospheric Science and University of Reading

When Cyclone Idai caused catastrophic floods and landslides in Mozambique last year, Dr Emerton's research helped to provide real-time flood warnings to local authorities and humanitarian organisations, helping to deploy aid to the areas most in need.
The PICSEA team, which includes partners from the national meteorological centres of Mozambique, Madagascar and Seychelles and Red Cross Crescent Climate Centre, have created an online training course, after plans for face-to-face training were scrapped in light of the Covid-19 pandemic.
From socially-distanced interviews, to appealing animations and a fascinating podcast with four world-leading climate experts, the online course has transformed latest scientific research into a simple and engaging learning experience.
The variety of activity formats have been targeted for learners, and also include a self-assessment quiz. They've been kept brief to allow busy forecasters to dip in and out of materials as time allows. And, content is available in English, Portuguese and French.