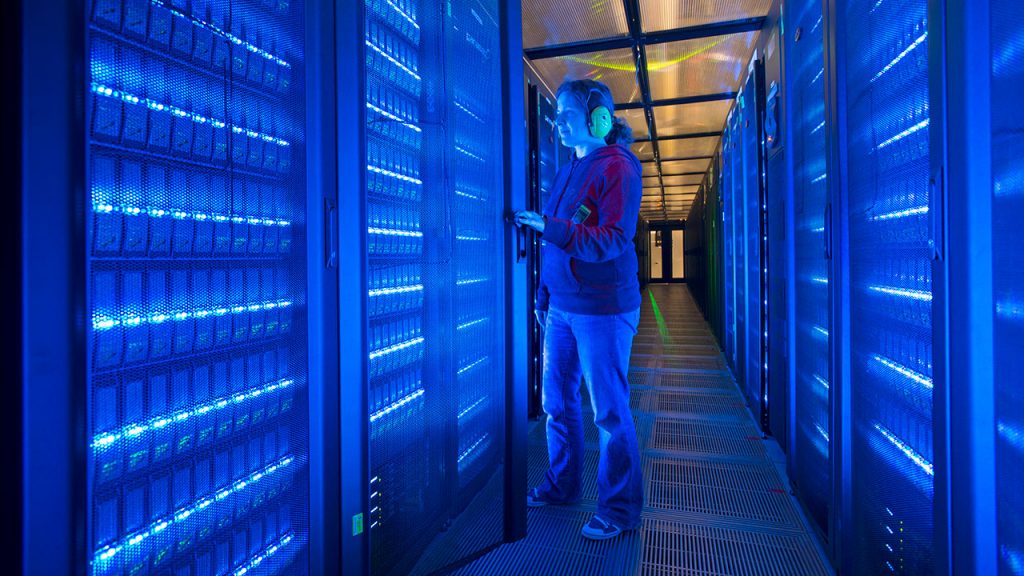 £1.9 million push to deliver carbon neutral digital research infrastructure by 2040
Leading UK data experts will provide a clear roadmap to reach net zero computing in the UK's research and innovation sector, backed by £1.9 million investment from the Natural Environment Research Council (NERC).
The Centre for Environmental Data Analysis (CEDA) will make recommendations to ensure all digital tools used in the sector, from supercomputers like JASMIN to staff laptops, will be carbon neutral by 2040. These efforts will support ambitious environmental sustainability targets, which have been set for the nine organisations that make up UK Research and Innovation (UKRI).
We will set a benchmark for a realistic, rigorously evidenced, ambitiously scheduled, roadmap for the full decarbonisation of all elements of significant national infrastructure. The project will look at both the energy consumed by the computers in use and the impact of the supply chain.

Dr Martin Juckes, Head of Atmospheric Science at CEDA
CEDA will use a systems-based approach to map out UKRI-owned and majority-funded digital research infrastructure, and then determine the most suitable pathways for reducing carbon emissions from data generation, analysis, storage and dissemination.
CEDA's role is usually to provide data access, analysis and archival services to environmental scientists, managed by the National Centre for Atmospheric Science (NCAS). The net zero computing project will see CEDA expanding its responsibilities, to work collaboratively across the whole of UKRI's research community.
It is an honour and a considerable challenge for CEDA-NCAS to be leading this project, not just on behalf of NERC but for all of UKRI. The environmental impact of our digital infrastructure is significant and complex. The recommendations arising from this project are likely to influence the way we approach our computational and data science for many years to come.

Professor Stephen Mobbs, NCAS Executive Director