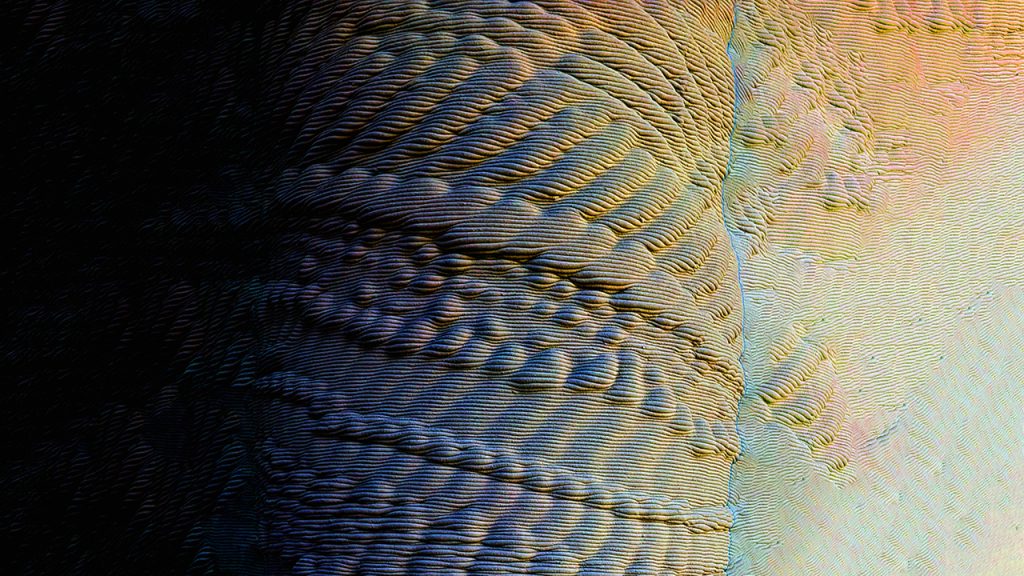 Event: Art exhibition inspires collective action for carbon neutral research
The Centre for Environmental Data Analysis is hosting a free-to-attend ceramic art exhibition at the Advanced Research Centre in Glasgow on Thursday 11 May 2023, 2-6pm.

The exhibition explores how an ancient and enduring art-form, now being revolutionised by digital design and the latest printing technology, can be used to inspire collective action for carbon neutral research.
From supercomputers to staff laptops, an ambitious sustainability target has been set for all the digital tools and practices used for research in the UK. By 2040, digital research infrastructure is required to reach net zero.
Paul Millhouse-Smith is a multi-disciplinary artist and technologist, and was commissioned by CEDA for six months to create a body of work that encourages people to look at the challenge of net zero for digital research infrastructure from a fresh perspective.
Inspired by some of the world's earliest examples of narrative art and information sharing via pottery, Paul Millhouse-Smith has used cutting-edge 3D ceramic printing technology and conversations around human impacts and climate change, to make a collection of decorated ceramic vases. Paul uses clay for this commission as a metaphor for sustainability and lasting change – and the change that is required for reaching net zero digital research infrastructure.
Visitors will be invited to think about the legacy they leave behind on the world, by making their own marks on an unfired clay vase – to be included in future exhibitions of Paul's work. Paul will be on hand to help you, and to discuss the inspirations and techniques used for the clay vases. The CEDA team will be available to discuss the net zero digital research infrastructure recommendations too.
The exhibition is open to visitors on Thursday 11 May 2023, 2 – 6pm, Studio 1, Advanced Research Centre, 11 Chapel Lane, University of Glasgow, G11 6EW.
The event is free and does not require a ticket. CEDA and Paul welcome anybody who would like to attend.