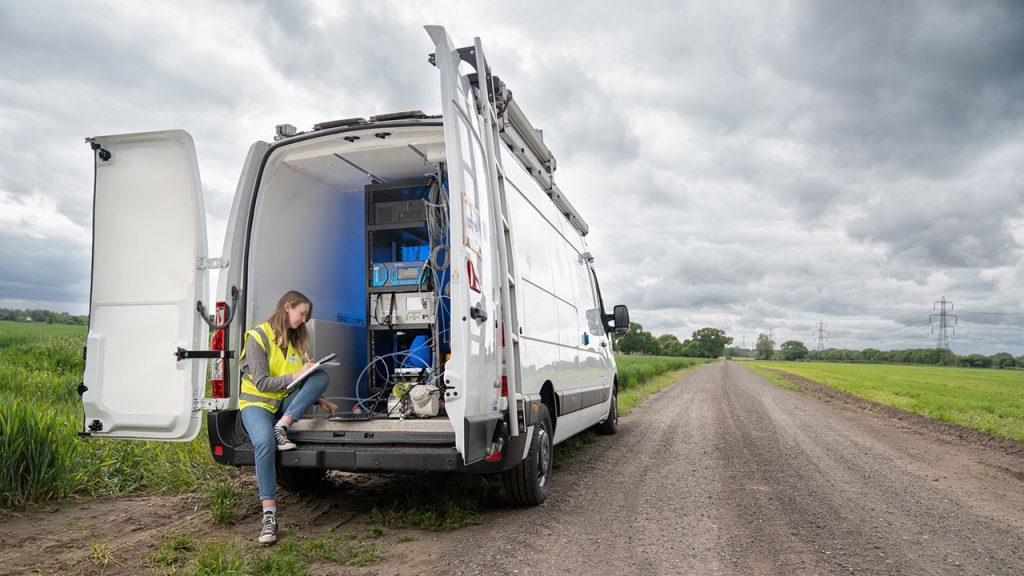 British team to undertake four year air pollution study inside Bradford homes
A team of British scientists, supported by the National Centre for Atmospheric Science, are leading one of the most comprehensive studies ever undertaken on indoor air pollution, working in partnership with 300 real homes in Bradford.
The initiative, called INGENIOUS, is a £2.9 million programme of work to understand the causes of indoor air pollution, how indoor pollutants transform in our air, and how they affect our health.
As a nation, we spend nearly 90% of our time indoors on average – yet our understanding of indoor air pollutants is highly uncertain compared to our understanding of outdoor pollution, according to the latest Department for Environment, Food and Rural Affairs report.
For example, there is currently no national dataset that can be called on to analyse trends in indoor air pollution in the same way we can analyse outdoor air pollution over recent decades.
INGENIOUS is one of the first large-scale research programmes in the UK to focus specifically on how pollution forms, and evolves, in indoor environments.
The programme brings together scientists from University of York, University of Manchester, University of Cambridge and University of Sheffield, and the Born in Bradford team.
Over a four year period, researchers will use a combination of laboratory experiments, real home surveys, mobile measurements and computer models. It is the first time that researchers have been able to investigate indoor pollution from so many angles at the same time.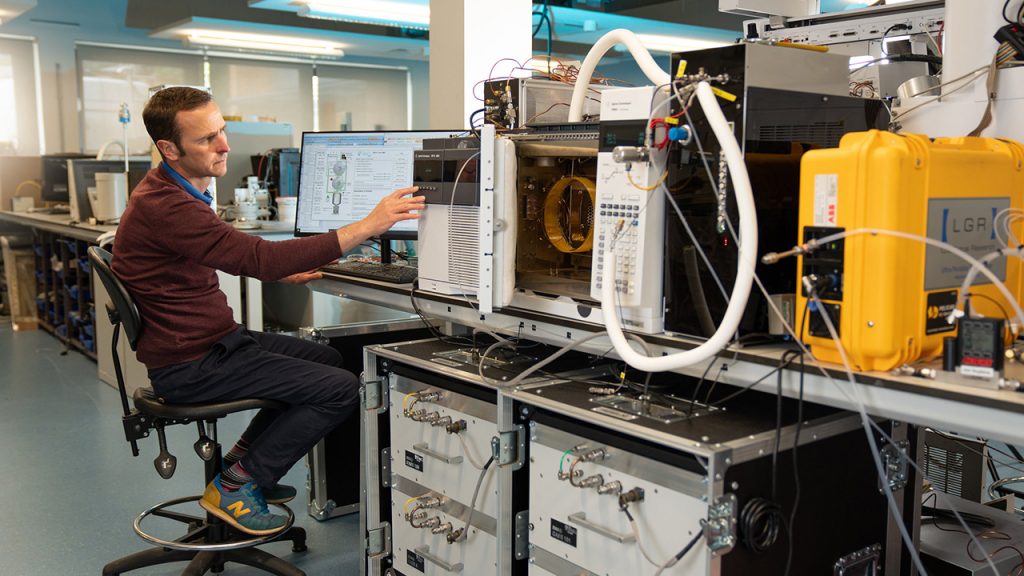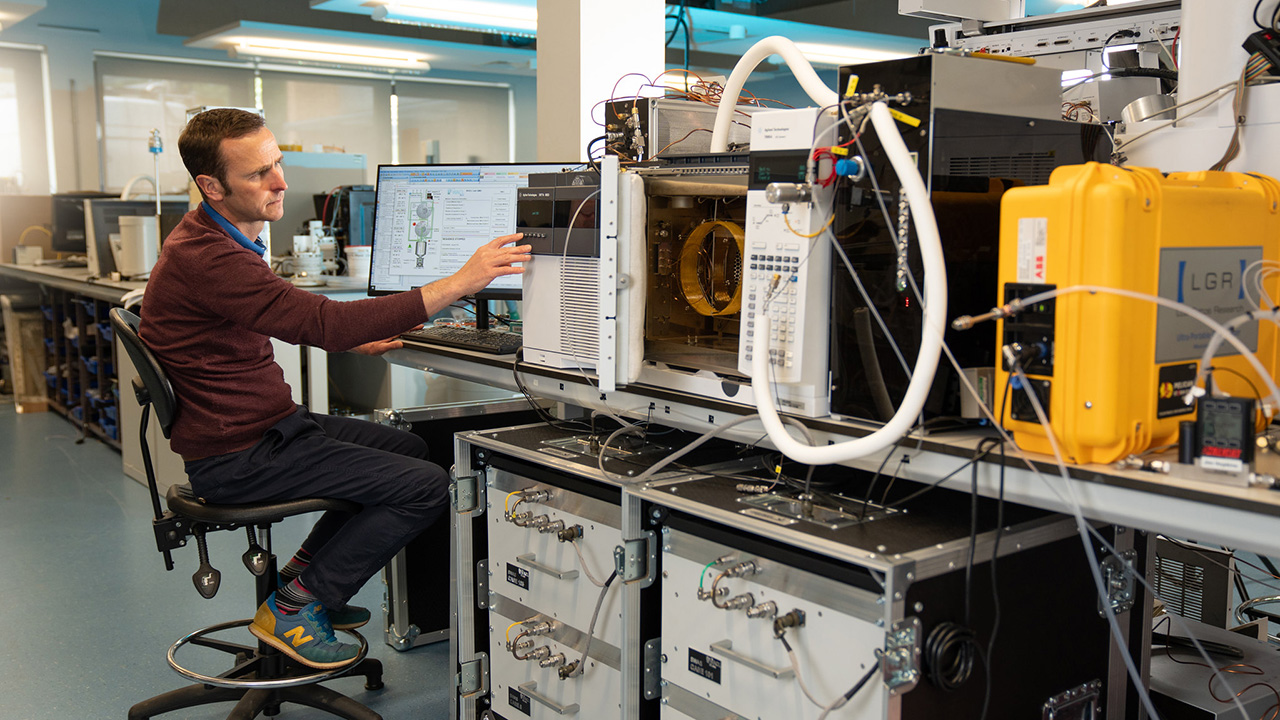 The team hope their approach will provide a holistic view of indoor pollution, which is necessary when looking at indoor environments because every home and its occupants represent a unique mix of factors that determine air quality.
The team have set out to quantify how much, and what types of, pollution are released by everyday residential activities such as cooking and cleaning. They will also look in detail at how pollutants transform over time, and what the impacts of indoor pollution might be over the next decade.
One of the big challenges facing scientists is how to represent a typical indoor space which can be used as a reference point or a baseline for comparison to other spaces. And, to add to this challenge, collecting evidence in homes is practically difficult and resource intensive.
To overcome this, the research programme places volunteers from hundreds of real homes at its heart.
Working with families in Bradford, Professor Jacqui Hamilton, Science Director at the National Centre for Atmospheric Science, will lead a series of measurements in homes in Bradford, alongside Dr Rosie McEachan from Born in Bradford.
Across three hundred homes, volunteers from the internationally recognised Born in Bradford cohort will each have small pollution sensors installed around their homes, and collect emission samples for researchers to analyse.
The Bradford residents will be filling out daily diaries to help researchers piece together how activities taking place inside homes might be affecting pollution levels. And, they have been closely involved in helping scientists to develop suitable devices for sensing and sampling pollution.
Alongside these real-world studies, laboratory measurements will aim to quantify emission rates from all types of indoor pollution sources – from furnishings to cleaning products, and specialist modellers will build computer simulations that recreate the emissions and reactions taking place inside our homes.
According to Dr Simon O'Meara, a modeller, the combination of real-world and laboratory studies will enable a step-change in how we understand and forecast pollution in homes.
"It's incredibly valuable to test our models alongside real-world studies," says Dr O'Meara, National Centre for Atmospheric Science and University of Manchester.
"We are able to fine-tune our simulations to cope with a wide variety of different airborne particles and properties – for example, trying to recreate the sudden change in atmospheric composition when a slice of toast is left in the toaster for too long." 

Dr Simon O'Meara, National Centre for Atmospheric Science and University of Manchester
The PyCHAM model – and its indoor counterpart the INCHEM-Py model – are being paired together for the first time to specifically look at residential environments.
According to Dr O'Meara, they have been specially developed to represent processes that are most relevant to indoor environments. The INCHEM-Py model, for example, is able to simulate the effects that different household surfaces, including walls, floors and furnishings, have on chemistry in our air.
These modelling advances, led by the University of York in collaboration with the National Centre for Atmospheric Science, will play a central role in helping society to understand the health impacts of indoor pollution, and inform policy solutions.
We might ask our models, for example, what our indoor air would look like if log-burning stoves were more heavily regulated, or, what harmful pollutants might arise if emissions from cooking and cleaning products mix.
Additionally, indoor pollution – as recently pointed out by the government's Air Quality Expert Group – is closely linked to outdoor pollution, as air moves between both environments. It is not yet fully understood how the two sources of emissions might combine.
Therefore, the INGENIOUS team will be tackling cross-cutting questions too, including whether less outdoor nitrogen oxide emissions from vehicles would benefit our indoor spaces too.
INGENIOUS is funded by the UK Research and Innovation Strategic Priorities Fund Clean Air Programme, and led by Professor Nicola Carslaw at the University of York.