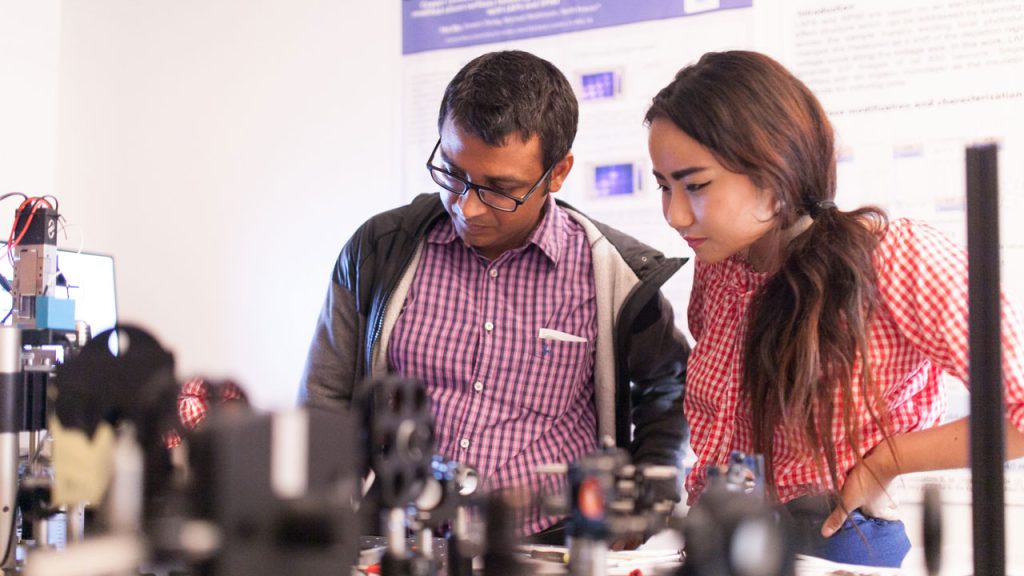 Equality, Diversity and Inclusion
The National Centre for Atmospheric Science (NCAS) is committed to promoting and maintaining equality and diversity through establishing an inclusive culture.
NCAS recognises that environmental research in the UK – including the atmospheric science community – is not sufficiently diverse.
By diverse we mean a workforce of individuals who have varied backgrounds and characteristics. This includes people of different ages, religious beliefs, nationality and ethnic origin, gender, including trans gender, sexual orientation, relationship status, class and social/financial status, people with caring responsibilities, and those living with disabilities and mental health issues.
In 2022, we asked people working across the National Centre for Atmospheric Science to tell us about themselves. Around 100 staff took part in an anonymous survey that tracked different types of diversity, which has helped us to make fair and transparent plans to improve from where we are now.
On our journey to create an inclusive research centre, we will promote equality, recognise diversity, and maintain a working environment where staff can bring their whole self to the workplace and to their work. Alongside, we will contribute to equality and inclusion across the wider environmental sciences research community.
In January 2023, we launched our Equality, Diversity and Inclusion Living Action Plan.
Living Action Plan – a summary
Published for the first time in January 2023, our Equality, Diversity and Inclusion Living Action Plan sets out the work required to establish an inclusive organisation.
It outlines where we want to be in five years, and how we will get there, while meeting the legal commitments of the Equality Act 2010.
The Living Action Plan applies across all of our organisation, and involves our sites, science areas, operations, facilities and services – all our people.
The Living Action Plan plan was informed by the Employers Network for Equality & Inclusion (ENEI) diversity staff survey and resulting report, ENEI staff and recruitment consultations, and representatives from research centres across the NERC-supported community
Six strategic priorities
The Living Action Plan is both proactive and responsive, and will evolve alongside changes in our learning, best practices, and legislation.
Initially, we have identified six strategic priorities for nurturing equality, diversity and inclusivity over the next five years (2023 -2028):
Ensuring active leadership, openness and accountability
Supporting staff and improving our diversity
Communicating effectively and engaging communities
Offering inclusive training and staff development
Developing an inclusive research culture
Developing inclusive research facilities
Ensuring impact
Our goal is to be able to recognise significant change in the diversity of our workforce by 2028 – a change that we hope will be reflected across the UK's environmental science community.
We want to acknowledge and appreciate a diverse group of people – with a variety of experiences, identities and backgrounds. We would like to have made key improvements to our workforce by focusing on positive outcomes and measuring these with qualitative performance indicators.
Our Living Action Plan will be reviewed every 6 months by our Equality, Diversity and Inclusion Committee, who will share recommendations for change or renewal with our Management Board for challenge and approval.