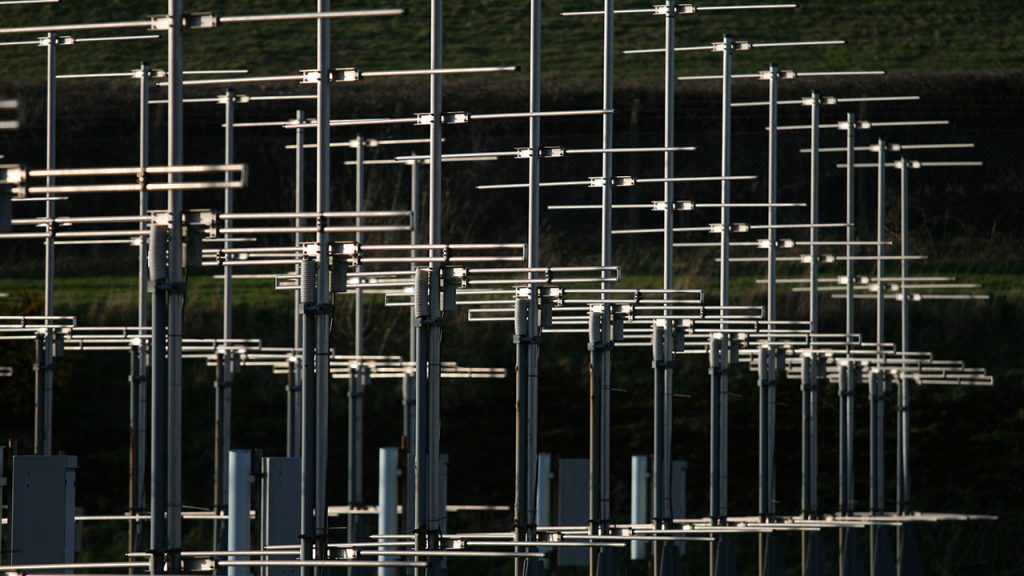 Forecasters turn to Welsh radar to ease unexpected coronavirus impact
A radar in Wales is helping weather forecasters deal with an unexpected impact of the Coronavirus pandemic.
Weather forecasters rely on daily observations from commercial aircraft to run their computer models. Now, they're facing a shortage of data as coronavirus grounds up to 75% of flights by major airlines.
The dramatic reduction in the number of flights is expected to have a negative impact on the quality of forecasts. At high profile forecasting centres, such as the European Centre for Medium-range Weather Forecasting, aircraft reports are second only to satellite data in their importance to forecasts.
Without aircraft reporting key information about winds at high altitudes, forecasters are turning to alternative data sources to help mitigate the drop in aircraft observations, such as the MST Radar near Aberystwyth.
"In recent years we have improved our ability to operate and monitor the MST Radar remotely. Although it requires regular maintenance to keep it in working order, we are aiming to keep it running for as long as possible under lockdown conditions over the forthcoming months."

Dr David Hooper, Joint Head of the Atmospheric Measurement & Observation Facility.
The MST Radar is the UK's most powerful wind radar, capable of measuring wind speed and direction up to 20km above the Earth's surface. The site is managed by the National Centre for Atmospheric Science and the Science & Technology Facilities Council's RAL Space, and is part of a European initiative to provide forecasting agencies with wind information, called E-PROFILE.
The sudden reduction in the availability shows an urgent need for wind profile observations, according to Simone Bircher-Adrot, assistant manager of E-PROFILE.
"Keeping all running radar wind profilers in operation is of high importance. The European Meteorological Network has highlighted the importance of gaining access to data from additional wind profilers, making it obvious that existing wind profilers should absolutely be kept in operation."
Data 48 times every day
The MST Radar was originally built for atmospheric research in 1990, but today it is also used operationally by several European forecasting agencies. This is because it provides a significant advantage over traditional methods for measuring winds at high altitudes, as David Hooper explains:
"Previously, forecasters relied on sending small packages of atmospheric sensors, otherwise known as radiosondes, up into the air using helium balloons. The downside is that radiosondes are only launched twice a day for forecasting purposes.
In contrast, the MST Radar operates continuously, and is able to provide wind measurements every few minutes. We send data to E-PROFILE 48 times a day."