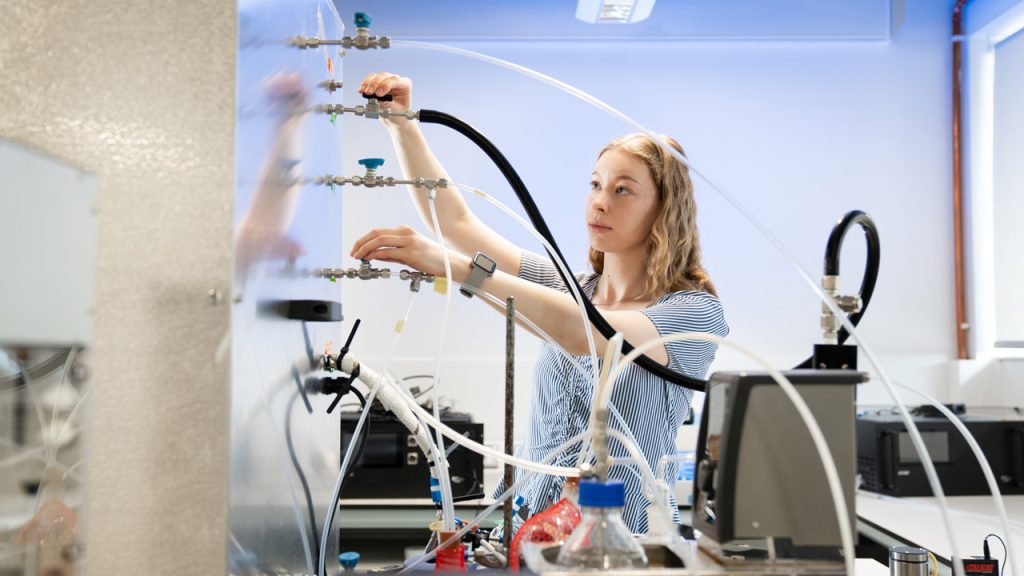 Hidden harms of indoor pollution
It is time to recognise the impact that indoor air pollution has on our health, say leading government officials and researchers in a new comment piece in Nature.
The paper, written by Professor Ally Lewis, Dr Deborah Jenkins and Professor Chris Whitty, outlines that we need sustained investment in scientific research, including measurement and computer modelling, to improve our indoor air quality.
They put forward a case for developing robust scientific evidence that will allow government, businesses and individuals to take ownership of global standards for indoor pollution, and to reduce the harm caused by pollution.
Air pollution is a leading cause of illness worldwide, from heart disease to strokes and lung cancer.
In most industrialised nationals, people spend up to 90% of their time indoors. Yet, these spaces are not typically regulated by any ambient air quality standards.
In contrast, outdoor environments have global recommended guidelines for how countries should assess and manage air pollution, set out by the World Health Organisation.
There are several big challenges for scientists to overcome in order to better understand the sources, impacts and behaviour of indoor pollutants.
"Indoor air contains a more diverse range of pollutants than outdoor air," says Professor Ally Lewis, National Centre for Atmospheric Science and University of York.
"It's hard to define what good indoor air quality looks like – pollutants can vary from carbon dioxide and viruses, to spores from mould or chemicals released by solvent. As researchers, we need to devise a broad set of metrics that can be applied to measure indoor air quality, which policy-makers can use," explains Professor Lewis.
Researchers also face a challenging task to collect all the information needed to model pollution levels indoors. Every scenario can differ based on factors such as sources that release pollution, sinks that capture pollution, room ventilation, and room size.
In identical houses on the same street, concentrations of harmful chemical pollutants can vary by factors of 1,000 owing to differences in occupant behaviour alone.
To compound the issue, there is a lack of indoor measurements to help researchers build up a picture of typical indoor environments. It can be difficult to access private spaces, such as kitchens and living rooms, or workplaces, to install sensors.
And, many of the mechanisms by which pollutants behave indoors are different to our understanding of how they behave outdoors. For example, the lack of sunlight changes the chemical reactions that form secondary pollutants indoors.