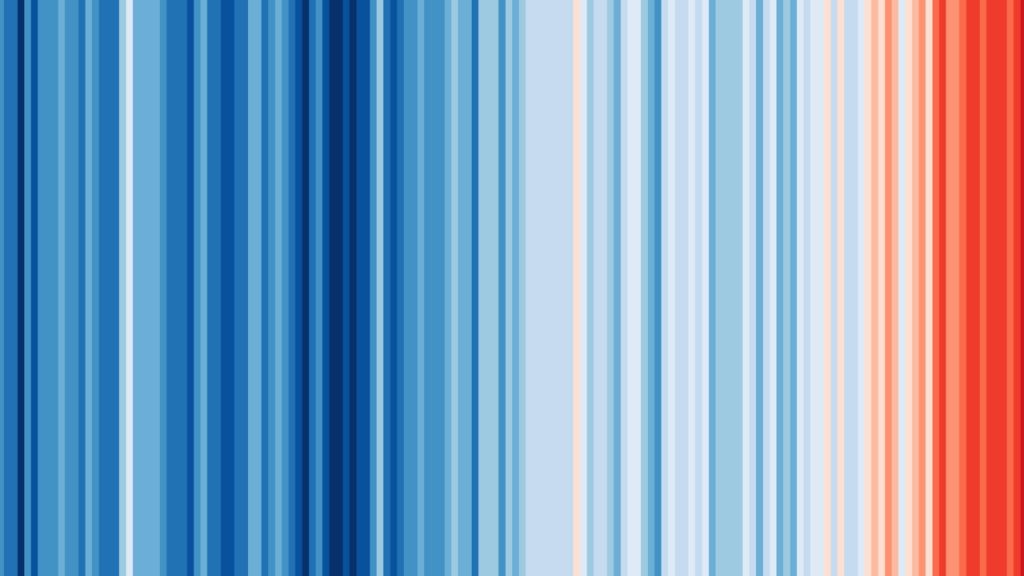 IPCC climate change synthesis report includes stark warnings, but no surprises
Ed Hawkins, a professor of climate science at the National Centre for Atmospheric Science and University of Reading, who is well known for sharing climate data in culturally iconic ways – such as the red and blue warming stripes – explains:
2023 is when countries will review progress towards the Paris Agreement goals, which include keeping global warming to well below 2°C and making efforts to limit it to 1.5°C. The Synthesis Report of the Sixth Assessment Report, also known as AR6, provides an overview of climate change for policymakers and key decision makers worldwide.

The report is prepared and published by the Intergovernmental Panel on Climate Change (IPCC). It covers the physical science of climate change, including observations and projections of global warming over land and the oceans and ice caps, the impacts of climate change, the impacts of more than 1.5°C global warming above pre-industrial levels, and ways of reducing and adapting to climate change.

Professor Hawkins says that the synthesis report includes no surprises, but provides an important breakdown of findings. He follows with:
It states what measures, however drastic, the world needs to take to prevent the most catastrophic consequences of climate change. It acts as a sober warning of what is happening, and what will continue to happen, if global warming is unabated.

This report will inform negotiations at November's United Nations Climate Change Conference, COP28, in Dubai. COP28 participants, representing countries worldwide, will meet there to assess the collective progress towards achieving global climate goals. COP28 is a key opportunity to chart a better course for the future, based on what we know about the state of our planet.

Professor Hawkins says that human activities, mainly burning fossil fuels, have already warmed the global climate by more than 1°C, causing severe impacts such as more frequent and intense heatwaves, droughts, floods, and storms. He adds:
Every bit of warming makes the consequences more serious. The faster we reduce greenhouse gas emissions and also adapt to changes in climate, the less critical the climate consequences will be. We already know many of the ways we can do this, and every government around the world agrees with these scientific conclusions.
The warming stripes, a colourful climate data graphic developed by Ed Hawkins, has been used in the AR6 synthesis report – published today. Ed shares why it is important to include visualisations of climate change alongside the report's findings:
The use of the warming stripes in the IPCC's Assessment Report is a haunting reminder of the consequences we are facing if we fail to act on climate change now. These stripes portray a stark picture of the different and dangerous worlds that future generations could inherit, depending on our actions today. The deepening red stripes are an urgent warning of the adverse effects of rising temperatures. If we don't take rapid action by lowering emissions, future generations will be left to bear the brunt of extreme weather, such as more intense heatwaves, droughts, floods, and storms.

This is not just about rising numbers on a chart, this is about the genuine impact on people's lives, businesses and communities. Every bit of warming avoided makes the consequences less severe.