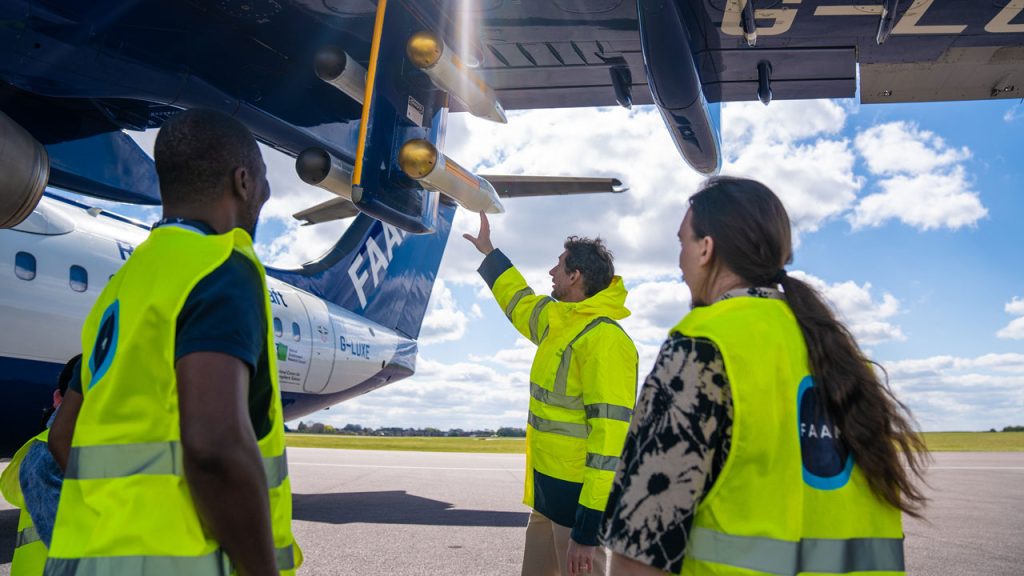 Job Opportunity: FAAM Aviation Assurance Manager
Location: FAAM Airborne Laboratory, Cranfield, Milton Keynes
Salary: £45,585 to £54,395 per annum
Contract length: Ongoing
Contract type: Full Time
Closing date: Midnight on Tuesday 2 January 2024
Interview date: Tuesday 16 January 2024
Do you have experience working in quality assurance? Are you looking for an exciting opportunity to play a central role in developing and implementing new approaches to quality assurance? Would you relish the chance to contribute to the successful operation of a unique atmospheric science research facility? If so, we want to hear from you!
As FAAM Aviation Assurance Manager, you will be at the heart of all FAAM assurance activities. Working closely with the Head of FAAM and supported by NERC-appointed aviation safety and assurance specialists, you will provide assurance to the aircraft owners and funders, aircraft leaseholder, and users. You will work with commercial partners including the type certificate holders, maintenance providers and aircraft operators. You will be a key member of the FAAM leadership team and will work with colleagues who specialise in operations, instrumentation, technical coordination, safety and environmental sustainability, to develop and manage assurance in every aspect of FAAM operations, including the £49m Mid-Life Upgrade Project.
You will work closely with the NCAS Quality Manager (when appointed) to ensure management of quality, and reporting on quality is closely allied with assurance requirements and processes. Jointly, you will ensure that quality management and assurance is embedded across all areas of FAAM operations.
This is a new role for the FAAM Airborne Laboratory and as such provides an exciting opportunity for an experienced quality assurance professional to identify, develop and implement quality assurance systems, processes and standards across all areas of FAAM operations. You will have excellent facilitation, diplomacy and communication skills, and will be adept at nurturing and maintaining a complex network of stakeholders. In return, we offer a friendly and supportive working environment where you will be actively encouraged to develop your professional skills and competencies.
Although the role will be employed by the University of Leeds, it will be wholly embedded within the FAAM team based at Cranfield University.
Apply Now
To explore the post further or for any queries you may have, please contact: