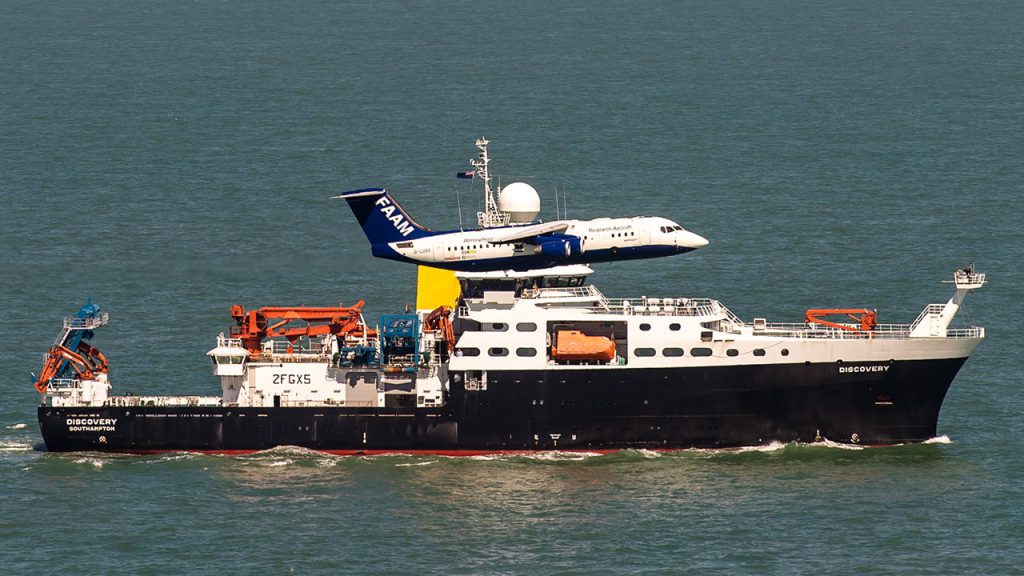 Job Opportunity: FAAM Labview Developer
Location: FAAM Airborne Laboratory, Cranfield
Salary: £34,304 – £40,927 p.a.
Contract length: Fixed Term (3 years due to external funding)
Contract type: Full Time
Closing date: Thursday 24 March 2022
Do you want to work as a Labview Developer supporting a cutting edge airborne scientific observatory? Would you like to design, develop and maintain the Labview code on the FAAM aircraft, maintaining the networked systems, including National Instruments CompactRIO? Are you interested in being trained to operate instrument packages in flight, both in the UK and globally? If so, we want to hear from you!
The FAAM Airborne Laboratory is a unique, highly modified BAE-146 4-engine jet aircraft adapted to carry a highly specialised science payload dedicated to supporting UK atmospheric science researchers and users of atmospheric science data. FAAM provides a specially adapted research aircraft, managed by a unique team of scientists, engineers, flight technicians and project managers forming a complete package of support for the scientific community. The capabilities are extensively reliant on state of-the-art scientific instrumentation, often uniquely customised for use on the FAAM aircraft, which is deployed throughout the world.
Role Requirements
You will have experience using Labview in the control of and data acquisition from complex systems using both FPGA and Real Time modules. You will have a bachelor's degree or equivalent experience in an engineering, physical science or related field and will work in the laboratory and on the atmospheric research aircraft from a base at Cranfield* as well as internationally.
There is the opportunity for those with more experience to direct future facility development and help shape FAAM's technology strategy. This will involve active participation in the collaborative research programme in atmospheric technology.
*Although this post will be employed by University of Leeds, it will be entirely based at FAAM's headquarters on the campus at Cranfield University.
Apply Now
To explore the post further or for any queries you may have, please contact:
Dr Jamie Trembath, FAAM Instrument Team Manager