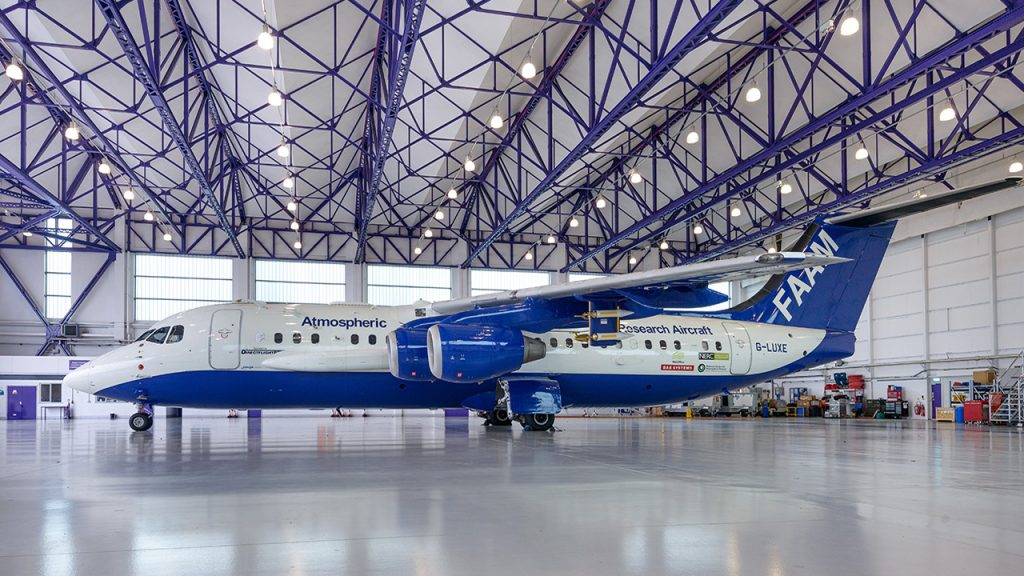 Job Opportunity: FAAM Mid-life Upgrade Project Manager
This job has now closed for applications.
Location: FAAM, Cranfield University, Bedfordshire
Salary: £41,526 to £49,553 per annum
Contract Length: Fixed Term (until 31 December 2024)
Contract Type: 1.00 FTE
Closing date: Sunday 7 February 2021
The MLU is an ambitious 4-5 year project to rebuild significant parts of the aircraft systems and to carry out a comprehensive upgrading of the aircraft's scientific capability. A budget of up to £50m is expected. Successful delivery will require working closely with major stakeholders, including BAE Systems as aircraft Design Authority, the aircraft scientific user community, providers of scientific instrumentation, the aircraft operator Airtask and the organisation contracted to carry out engineering work. The entire project will comprise several hundreds of individual aircraft modifications.
The MLU Project Manager will be central to the process of delivering the MLU. The role requires a skilled project manager, who will provide the day to day organisation of the project, working closely with the design authority's project management team and with the FAAM MLU Project Director.
The post allows for continuous professional development, with the expectation that a model of 70/20/10 will be followed, with 70% learning on the job, 20% learning from others and the time for 10% learning through external education work being available. The successful candidate will also contribute to developing the project management skills of FAAM team colleagues, acting as mentor as required. Similar scale infrastructure projects linked to NERC and FAAM include major NERC ship projects, Antarctic logistics and other BAE Systems projects within the 146/RJ fleet.
Apply now
To ask any questions, contact Stephen Devereau, FAAM MLU Project Director via email.