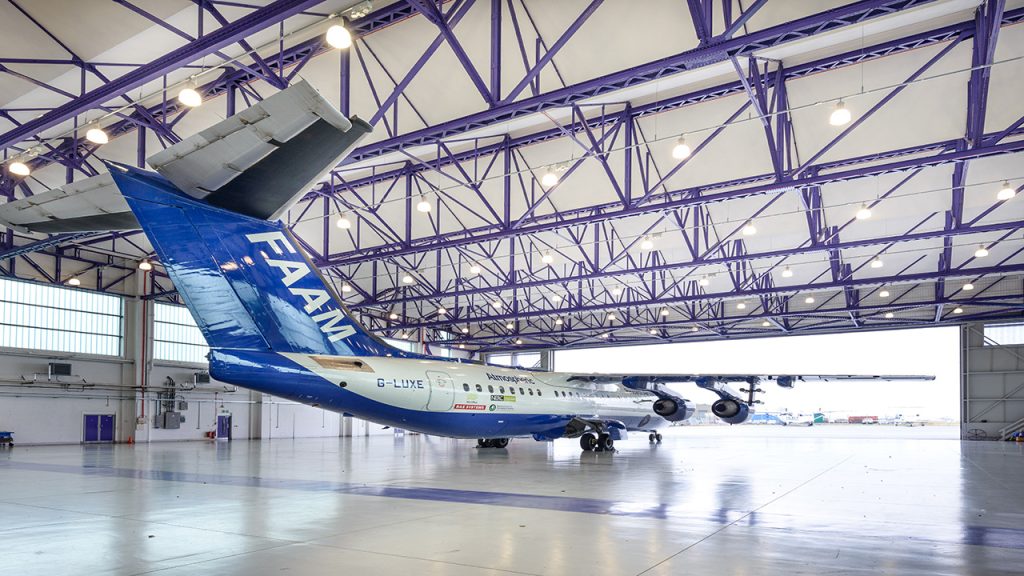 Job Opportunity: FAAM Project and Systems Specialist
Location: FAAM Airborne Laboratory, Cranfield
Salary: £34,304 to £40,927 p.a.
Contract length: Ongoing
Contract type: Full Time
Closing date: Sunday 24 April 2022
Would you like to work with a unique flying science laboratory? Do you have experience of working on technical development projects? Do you have either a degree in a numerate subject, or equivalent experience in a hands-on, technical environment? Are you up for the challenge of helping to deliver science field projects around the world?
The FAAM Airborne Laboratory is a unique, highly modified 4-engine jet aircraft adapted to carry a payload of scientific instrumentation to observe the atmosphere. The payload is extensively reliant on state-of-the-art scientific instrumentation, often uniquely customised for use on the FAAM aircraft. As Project and Systems Specialist you will lead the maintenance of science and support systems in this unique laboratory, support the operational team managing logistical and other requirements, provide field support for science projects throughout the world, and help co-ordinate daily aircraft activity. You will also provide project co-ordination and technical support to projects involving modification and introduction of new science capabilities.
An approachable and committed team player, your role will be central to the process of managing individual installations of science capability on the aircraft, and helping to deploy them on science missions. As such you will need to be an effective communicator, capable of co-ordinating a range of stakeholders from inside and outside the organisation. You will provide project support for the FAAM Engineering Co-ordinator, and be expected to have or develop a basic level of project management skill.
You'll also have the opportunity to fly on board aircraft science missions, developing your skills and experience at the facility to help deliver science missions and contribute to successful field projects with the aircraft.
The FAAM Airborne Laboratory (FAAM) is a national research facility dedicated to the advancement of atmospheric science, managed by the National Centre for Atmospheric Science and funded by the Natural Environment Research Council.
Apply Now
To explore the post further or for any queries you may have, please contact:
Alan Woolley, Head of the FAAM Airborne Laboratory