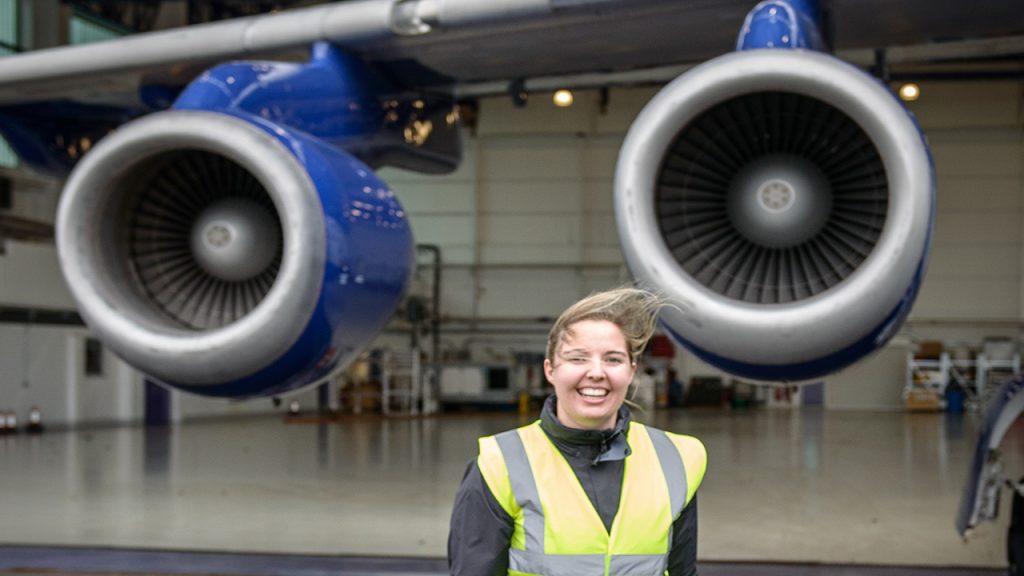 Job Opportunity: FAAM Technical Co-ordinator
Location: FAAM Airborne Laboratory, Cranfield
Salary: £42,149 to £50,296 p.a.
Contract length: Fixed Term (Until March 2026 due to funding)
Contract type: Full Time
Closing date: Sunday 24 April 2022
Would you like to work with a unique flying science laboratory? Do you have experience of leading technical or engineering development? Do you have either a degree in a numerate subject, or equivalent experience working in a technical environment? Are you up for the challenge of helping to deliver a unique flying observatory to science field projects around the world?
The FAAM Airborne Laboratory is a unique, highly modified 4-engine jet aircraft adapted to carry a payload of scientific instrumentation to observe the atmosphere. The payload is extensively reliant on state-of-the-art scientific instrumentation, often uniquely customised for use on the FAAM aircraft. As Technical Co-ordinator you will set standards for the development and management of science and support equipment on board the FAAM research aircraft. You will be the central point of contact for management of technical enquiries at FAAM, helping us to shape the organisation's priorities to meet the needs of scientific users as well as the stakeholder organisations who support the operation of FAAM and the design of aircraft and science systems.
You will be an organised and methodical individual, adept at communicating technical details and information, experienced at assimilating complex information and making effective decisions, and capable of securing the resources needed to implement them. You will develop and maintain a comprehensive technical repository of information, and develop excellent working relationships with different engineering and science specialists.
You'll also have the opportunity to fly on board aircraft science missions, using your skills and experience to deliver science missions and contribute to field projects, and using the understanding that you will develop of FAAM's operation to improve working practices and help set high standards.
The FAAM Airborne Laboratory is a national research facility dedicated to the advancement of atmospheric science, managed by the National Centre for Atmospheric Science and funded by the Natural Environment Research Council.
Apply Now
To explore the post further or for any queries you may have, please contact: