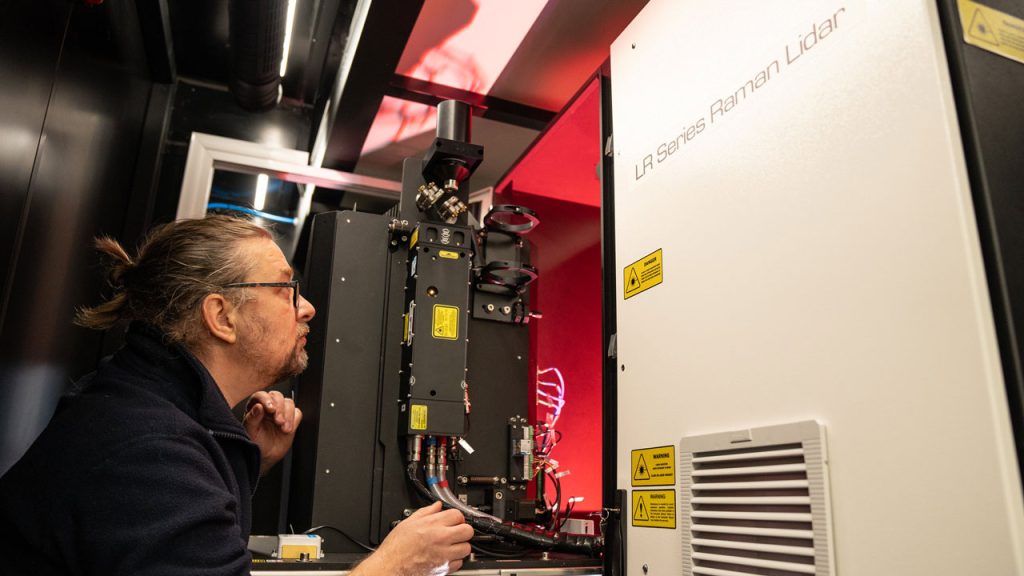 Job Opportunity: Instrument Integration and Development Engineer
Location: National Centre for Atmospheric Science, University of Leeds
Salary: £36,333 to £43,155 per annum
Contract length: Fixed Term (until March 2026 due to external funding)
Contract type: Full Time
Closing date: Midnight on Tuesday 30 May 2023
Do you have experience working on complex engineering or instrument systems projects? Are you keen to develop your skills and experience in a collaborative and supportive environment? Would you like a once-in-a-lifetime opportunity to develop unique scientific systems for an internationally leading Airborne Laboratory? If so, we want to hear from you!
The FAAM Airborne Laboratory (FAAM) is a world-class research facility dedicated to the advancement of atmospheric science. FAAM operates a specially adapted BAe-146 4-engine research aircraft managed by a unique team of scientists, engineers, flight technicians and project managers providing a complete package of support for the scientific community. The capabilities are extensively reliant on state-of-the-art scientific instrumentation, often uniquely customised for use on the aircraft, which is deployed throughout the world. FAAM is supported by the National Centre for Atmospheric Science (NCAS) and funded by the Natural Environment Research Council (NERC) and is an environmental research infrastructure of national and international importance.
The exciting FAAM Mid-Life Upgrade (MLU) project aims to deliver a range of upgrades and enhancements to the scientific capabilities of the aircraft, its measurement capabilities and its research impact, extending its useful life by at least 20 years. One significant upgrade to FAAM's scientific capabilities will be the introduction of a scanning Doppler LIDAR, capable of providing real-time downward pointing profiles of the 3D wind field. The LIDAR is of bespoke design, developed by Fraunhofer UK.
As Instrument Integration and Development Engineer, you will work closely with the Fraunhofer team to learn in detail each part of the Doppler Lidar subsystem. You will assist with the acceptance testing of each of the subsystems, and the integration of Fraunhofer systems onto the aircraft, working with the FAAM MLU design and engineering teams. The main focus of your work will be to develop the operational interface with the LIDAR that will allow the delivery of real-time quality-controlled final data products and user-configurable scanning patterns.
The aim is to produce a high-quality, reliable and innovative atmospheric science instrument that is ready for initial field deployment in spring 2026. This deployment will form part of the testing of the system and will take place in the Austrian Alps lasting approximately four weeks. There is also the possibility of further UK-based project support test flying in this period.
This is a unique and exciting role and will be ideal for a collaborative and innovative person who is able to work across disciplines and keen to make a valuable contribution to an internationally significant project. The successful candidate will join a team committed to providing a working environment that is collegiate and inclusive, one where all staff are supported and developed in all aspects of their work.
The post will be employed by and based at the University of Leeds with periods based within the FAAM team on the campus at Cranfield University.
This position is funded through the £49M FAAM MLU programme and as such is fixed term, initially. The instrument forms part of a wider suite of instruments that will be at the heart of the overall science capability of FAAM going forward. How this capability is supported post 2026 is currently being developed and it is expected that by mid-2025 the shape of this support will be known. At this stage, we will be able to determine the longer term potential of the role.
Apply Now
To explore the post further or for any queries you may have, please contact:
Dr Barbara Brooks, NCAS Scientific Services, Facilities and Training Director