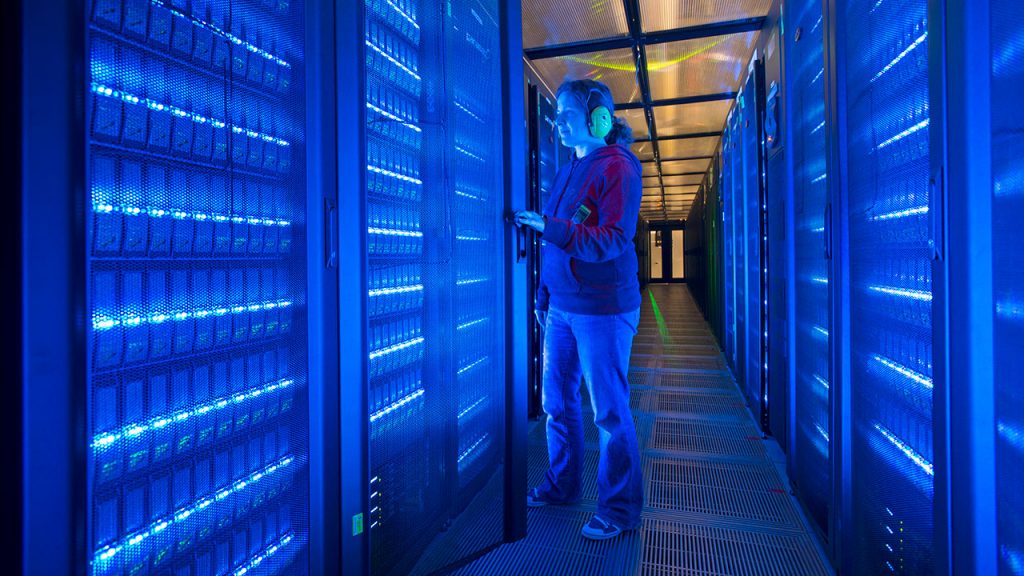 Job opportunity: JASMIN Software Engineer
This job has now closed for applications.
Location: Didcot
Salary: £38,969 – £47,300
Contract length: Fixed-term for two years
Contract type: Full time
Closing date: Wednesday 4th November 2020
JASMIN is a globally unique facility for data-intensive computing for the environmental sciences. It supports a vibrant and dynamic community of researchers in the UK and internationally.
An opportunity has arisen to join the JASMIN team to develop new software to integrate management of data between a tape system and other storage media in JASMIN including high performance file systems and object storage. The system will exploit and extend existing software libraries developed specifically for the environmental science community and will interface with a tape management system. This new system will be accessible to users via command line interfaces, Jupyter notebooks, and other web-based interfaces. It will support asynchronous data migration between storage and provide catalogues of what data is held where.
Role requirements
You will be responsible for the full planning and execution of the work including the gathering of requirements, the design and implementation of the software system, and the development and execution of a comprehensive plan of testing against an operational environment. The role requires a pro-active approach producing high-quality, innovative technical work to develop a robust system to a strict timeline. You will report to a member of the Centre for Environmental Data Analysis (CEDA) development team and will be required to work closely with colleagues in CEDA, the Scientific Computing Department and external stakeholders. The post is for a fixed two-year term.
Apply now