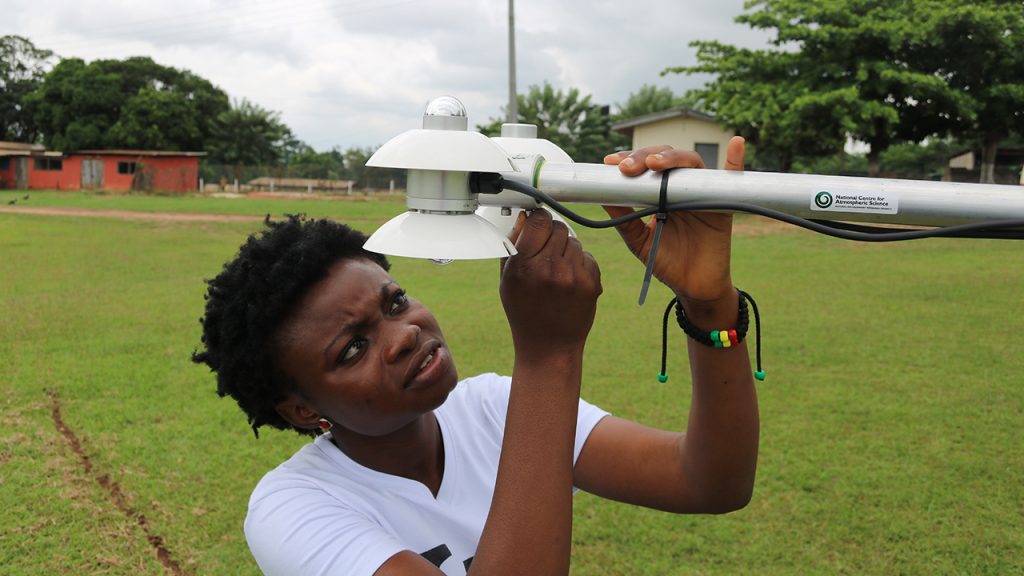 Job Opportunity: Data Specialist
This job has now closed for applications.
Location: Fairbairn House, National Centre for Atmospheric Science HQ, Leeds
Closing date: 18/11/2021 
Salary: £27,924 to £33,309 per annum 
School: School of Earth and Environment  
Hours per week: 1.00 FTE 
Employment Basis/Type: Full-time, Fixed Term (until 31 December 2023 due to external funding)
Interview Date: Thursday 9 December 2021
Are you a highly motivated individual with a background in computer science, physical science or engineering? Do you want to be part of an exciting and internationally-leading Facility? Are you ready to take on the challenge of managing the Atmospheric Measurement and Observation Facility (AMOF) data products in support of our atmospheric measurement programmes?
As a National Centre for Atmospheric Science (NCAS) Data Specialist, you will be responsible for managing the flow of AMOF data to the national data archive managed by the Centre for Environmental Data Analysis (CEDA), ensuring that it complies with the appropriate NCAS data standards and is delivered within the facility time limit. You will take a leading role in providing support for both data users and providers and maintaining and developing NCAS data standards. You will be joining the NCAS IT and AMOF teams in Leeds and will aid them in the management of the AMOF code and document repositories. This position has strong ties with the data teams at CEDA and you will work closely with them to develop compliance checkers and in streamlining data ingestion.
You will have a degree qualification and/or experience in computer science, physical science or an engineering discipline. You will be based at the NCAS HQ in Leeds and will be expected to make visits to the AMOF sites and CEDA when required.
Contact name: Dr Barbara Brooks (Joint Head of the Atmospheric Measurement and Observation Facility (AMOF)
Contact email: barbara.brooks@ncas.ac.uk