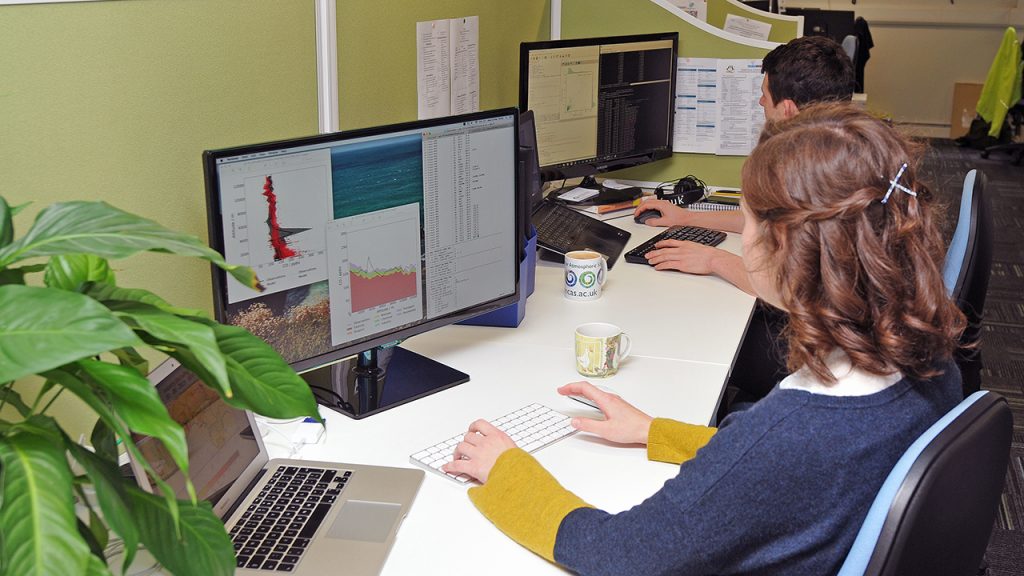 Job Opportunity: IT Technical Project Specialist
This job has now closed for applications.
Location: Fairbairn House, National Centre for Atmospheric Science HQ, Leeds
Closing date: 18/11/2021 
Salary: £27,924 to £33,309 per annum 
School: School of Earth and Environment  
Hours per week: 1.00 FTE 
Employment Basis/Type: Full-time, Fixed Term (until 31 December 2023 due to external funding) 
Interview Date: Friday 10 December 2021
Do you have experience of providing IT support within a business, academic or research environment? Would you like to broaden your IT experience and contribute to a project that will deliver a major change of IT systems? Would you like an exciting opportunity to develop your skills, working for a world leading research centre dedicated to the advancement of atmospheric science?
As a National Centre for Atmospheric Science (NCAS) IT Technical Project Specialist you will primarily play a key role in a major change of IT systems within our world-leading Atmospheric Measurement and Observation Facility (AMOF). You will work alongside the Leeds-based NCAS IT team and the staff in AMOF to ensure the project meets the needs of the various partners, achieves its key milestones and is delivered on time. This is an exciting opportunity for a talented and passionate individual to join the NCAS professional IT team and to make a significant contribution to enhancing AMOF's IT capability.
AMOF consists of a unique team of scientists that supports a wide range of mobile instrumentation, world leading laboratories and extensively instrumented atmospheric observatories. This project is to upgrade, standardise and enhance the IT capability at the AMOF Observatories, ensure the delivery of data from these remote sites for processing and to aid the automated delivery of near-real-time data to a publicly visible data catalogue.
The AMOF Observatories are located at multiple sites including Cape Verde, Iceland, Weybourne, London, Chilbolton and Chapel Dewi. You will be based at the NCAS HQ in Leeds and will be expected to make visits to the AMOF Observatory sites when required.