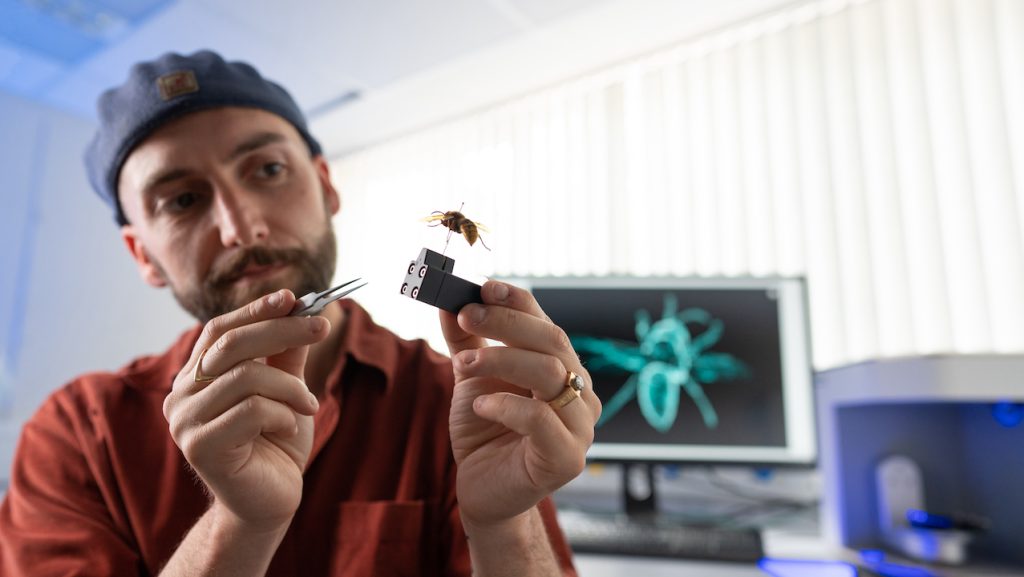 National citizen science campaign underway to track flying ants
Thousands of people are joining forces to track insects across the country on one of the most talked-about days in the British wildlife calendar – flying ant day.
Researchers have called on the public to help them understand when and where ants are taking flight. Anyone can take part by filling in a short online survey whenever you see winged ants on the ground or in the air.
The survey is run by the Biodar Project, a unique team of ecologists and atmospheric scientists who are developing new ways to track insect wildlife.
Insects are essential to our ecosystems, supporting plant pollination and food chains. However, with the variety of wildlife on earth declining, we need to build a clearer picture of insect populations in our skies.
With better wildlife monitoring, we can understand how man-made changes to our landscape are affecting insects, including the impact of light pollution, urbanisation, and farming policies.
The Biodar team are hoping to turn the UK's national weather radar network – usually used for detecting rain and cloud droplets – into a flying insect detection system.
To do this, they are using 3D insect models, live experiments and computer algorithms to understand what a radar sees when different insects enter their field of view.
They will also use your real world sightings of flying ants to help confirm whether they have successfully spotted these insects using weather radar.
This year's survey follows the success of last year's launch, where thousands of people reported when and where they saw flying ants.
"Black garden ants tend to take flight between June and September," says researcher Tom Dally from the University of Leeds.
"But, the exact time depends on weather conditions across the country. Plus, large emergences tend to occur earlier in the South," he adds.
Ants typically fly when temperatures are warm, winds are low, and recent rain has softened the soil.
"Their nests often produce more than one emergence per year, and that's why flying ant day is actually more of a flying ant season." explains Tom Dally.
Ants taking flight marks a special moment in the life cycle of every ant.
"Ants that take flight are young adults leaving the nest for the first time. They mate in the air, and the females then drop to the ground, detach their wings, and make their own nest underground."

Professor Liz Duncan, University of Leeds.
The Biodar Project is led by the National Centre for Atmospheric Science, University of Leeds, and University of Exeter.