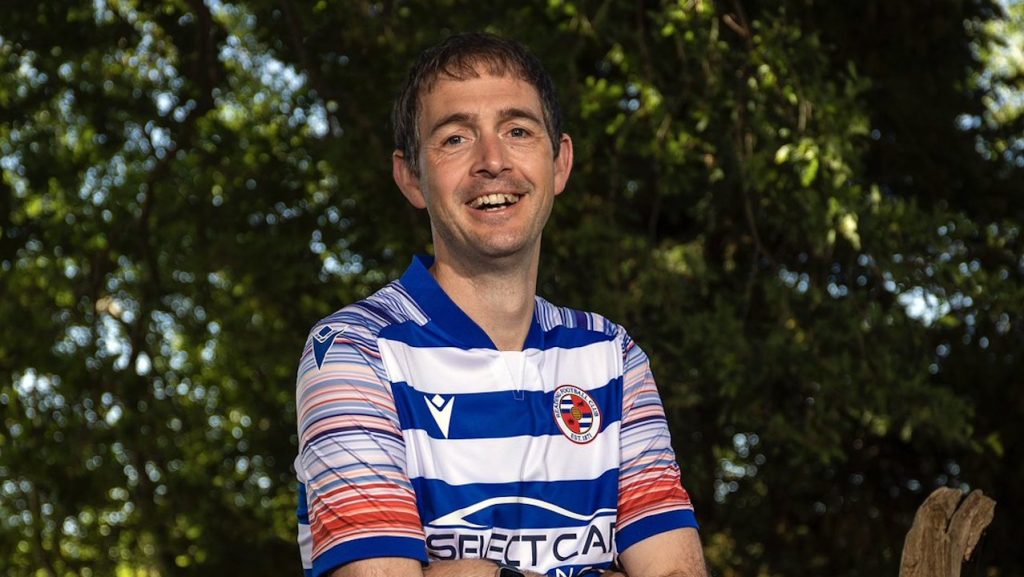 Reading Football Club release new strip featuring climate change design
The colourful graphic, known as the Warming Stripes, was created by Professor Ed Hawkins from the University of Reading and National Centre for Atmospheric Science.
The Warming Stripes are a visual timeline of our changing climate. They feature on the sleeves of the football club's home shirt.
On both sleeves, a set of coloured hoops represent global temperature rise in Reading since 1871 – the year the football club was founded.
At the top of the sleeve, the colours are mainly blue, to signify past cooler years. At the bottom of the sleeve, the colours quickly transition to dark shades of red, to represent our rapidly warming climate.
"The warming stripes show the stark reality of how quickly the planet has heated over the past few decades, combining billions of scientific measurements into one striking image."
"The stripes do not show our future, which is still entirely in our hands – the faster we act the smaller the climate consequences will be."
Increased rainfall and extreme weather events may become a defining factor in participation in grassroots football – on average, local clubs lose five weeks every season to bad weather.
The impacts of climate change on football are one of the drivers towards greater sustainability in the game, and Reading Football Club are hoping to start meaningful conversations on climate action through the unique design of next season's kit.
Football clubs can be a strong part of people's identity and community.
According to research by Climate Outreach, bringing climate change into the match day experience is, in theory, a powerful way to normalise climate action and spark conversation about its connection to the game.
Dr Harriett Richardson, Communications Manager at the National Centre for Atmospheric Science, said:

"At the end of the day, it's about bringing climate and sport together. It might seem like a tricky goal to score, but the new kit could encourage football fans to commit to low-carbon lifestyle changes – like using public transport rather than driving to a match. Climate change is not only a scientific problem, but a human problem – and a football problem. I think the kit's a keeper!"
Professor Hawkins' stripes have become the focal point for an international climate awareness day over the last several years, appearing in high-profile places including the main stage at Glastonbury, London Fashion Week, and the United Nations Climate Change Conference.
The Warming Stripes will also adorn the front cover of climate activist Greta Thunberg's upcoming book, The Climate Book.
Image: Reading Football Club.