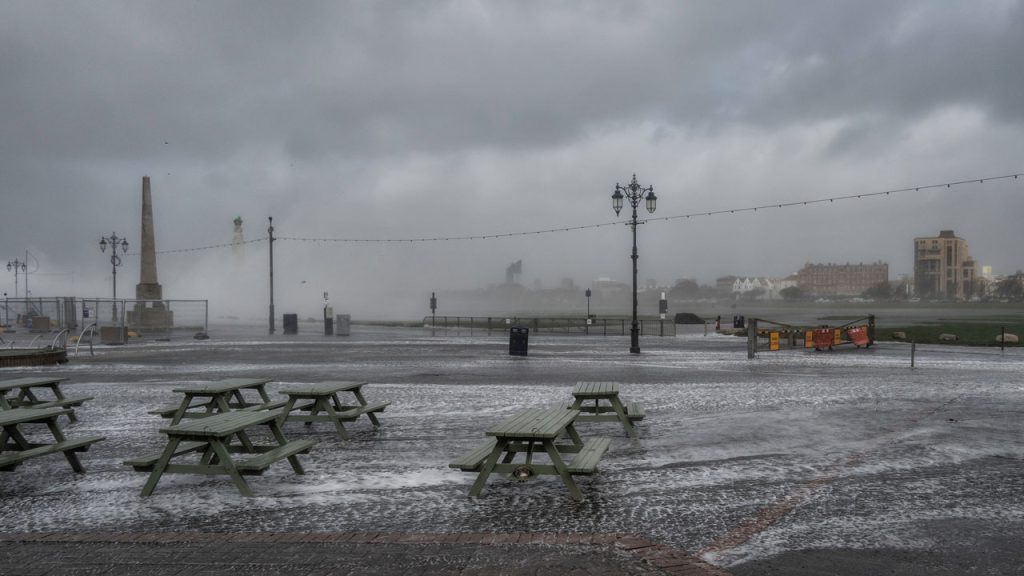 Time-travelling with scientists: Past storms would be more damaging today due to global warming
A severe windstorm that occurred over a century ago and produced some of the strongest winds that Britain has ever seen, would be more damaging if it occurred today in our warmer world.

Climate scientists at the National Centre for Atmospheric Science, University of Colorado, and NOAA Physical Sciences Laboratory have used old weather records and reconstructed how extreme weather events from the early 1900s would be experienced today.
To test their concept the team focused on a severe windstorm, known as Storm Ulysses, which battered the UK and Ireland in February 1903. They examined how the consequences of this historical weather event may have been different had it occurred in a warmer world.
In 2023, the 1903 Storm Ulysses would produce higher wind speeds and increased rainfall than it did 120 years ago, leading to further damage.
Professor Ed Hawkins, a climate scientist at the National Centre for Atmospheric Science and University of Reading explains:
"When a severe weather event occurs with harmful impacts in a particular region, we are often asked by disaster responders, recovery planners, politicians, and journalists if climate change caused or affected the event. The harmful impacts are caused by the unusual weather, but climate change may have made the weather event more likely, more severe, or both. And that is why we are interested in comparing historical and present day conditions, to see how past storms would translate into an altered climate."
The Storm Ulysses simulated in a 2°C warmer-world would generate stronger maximum winds with a significant increase in wind damage (more than 10%), and heavier rainfall over land by around 26%.
Their new approach offers an opportunity to attribute changes in individual weather events to human-driven climate change.