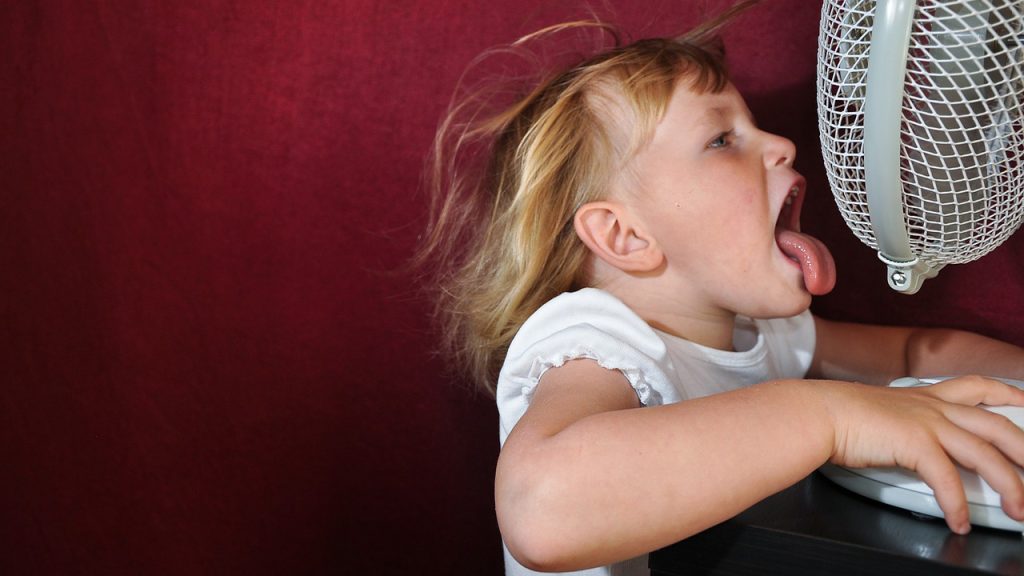 UK braced for record temperatures in July heatwave
This week, temperatures are expected to soar across the UK, as warm weather becomes exacerbated by hot air moving upwards from Europe.
Heatwaves – like this week's hot spell – are periods of abnormally hot weather usually lasting several days. They are more likely to occur in the coming decades due to climate change. 
Weather forecasters say there is an increasing likelihood that the UK record temperature high (38.7°C in Cambridge in 2019), only set three years ago, will be broken this week. With temperatures possibly soaring to 40°C, the heatwave is expected to cause disruption to travel and infrastructure, and pose a danger to life – with the risk of illness not limited to vulnerable people. 
The hot temperatures we are expected to experience on Monday and Tuesday, from London to Manchester and York, provide a glimpse of our future. More record-breaking extremes will be made possible by the extraordinary rate of climate change.
The global rise in temperatures means that heatwaves are occurring against a warmer background and so are more likely to become extreme. Professor Rowan Sutton from the National Centre for Atmospheric Science and University of Reading emphasises:
"Rapid warming means we must expect extreme event records to be broken – not just by small margins but quite often by very large ones."
Recent reports from the Intergovernmental Panel on Climate Change share compelling evidence that human-induced climate change is affecting weather and climate extremes in every region on Earth.
With every degree of additional warming to the world's climate, the frequency and intensity of heatwaves are projected to get worse in future.
Heatwaves can be deadly, and we must treat them with enormous seriousness. We can limit future damages by making rapid and substantial cuts to our emissions of greenhouse gases.

Professor Andrew Turner from the National Centre for Atmospheric Science and University of Reading
The exceptionally hot temperatures over the UK will be exacerbated by the flow of hot air from Europe. Professor Len Shaffrey from the National Centre for Atmospheric Science and University of Reading explains:
"The anticyclonic high pressure that brought clear skies and warm temperatures to the UK over the weekend will move to the east during Monday and Tuesday. This will allow the extremely hot air that has been building up over the European continent over the past few days to flow northwards, bringing potentially record-breaking temperatures."
Forecasters have been able to anticipate and provide early warning of the upcoming high temperatures about a week in advance. Professor Doug Parker, from the National Centre for Atmospheric Science and University of Leeds adds:
"The forecasting of this heatwave is really impressive – we've had about a week's warning. The exact severity and timing is still a little unsure because it depends on the exact path of the air as it moves thousands of kilometres from Africa to the UK."
Other regions around the world undergo damaging heatwaves, including those earlier this summer in northern India – a common occurrence prior to the onset of the summer monsoon rains – leading to crop damage, power cuts due to increased demand for air conditioning, shortages in water supply and loss of life.
In summer 2021, prolonged hot and dry weather exacerbated the conditions underpinning wildfires in Greece and other parts of southern Europe, leading to widespread property damage and loss of forests.
In the tropical hot regions of the world, such as Africa, where 50°C temperatures are being felt, hundreds of millions of people are increasingly exposed to deadly heat. Even in the UK, past heatwaves have been responsible for thousands of excess deaths.  
Future impacts will be more severe unless we develop much more effective strategies to prepare and protect people.
Some advice has been issued about staying out of the sun, drinking plenty of water and understanding the warning signs of heatstroke and heat exhaustion. Some trains may be cancelled. But is that enough action to protect people in the UK?

In the future we need to get better at finding ways to respond to the extreme heat when it's predicted, developing infrastructure adaptations, and changing our patterns of work and travel. We'll need to adapt our homes and places of work to better cope with a warmer environment – improved insulation and ventilation systems will be key.

Professor Doug Parker, from the National Centre for Atmospheric Science and University of Leeds