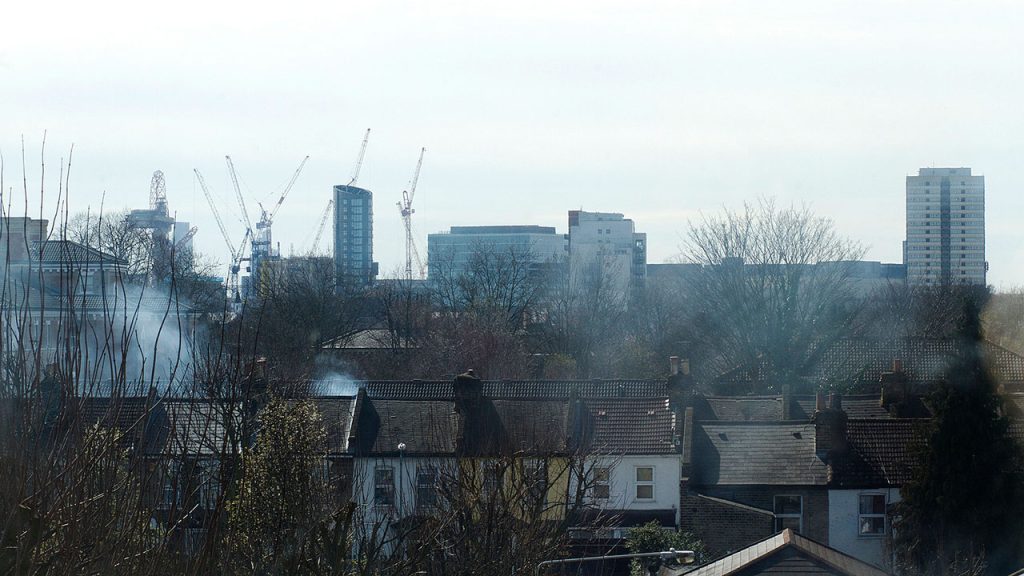 Why scientists are tracking wood burner emissions over the colder months
This winter, the National Centre for Atmospheric Science will be monitoring emissions from wood burners and tracking pollution levels in UK towns and cities.
Researchers will specifically track changes in pollution created by burning wood in homes, helping to uncover the knock-on effect of using wood burners on the air we breathe.
Across a national set of air pollution supersites, scientists will be looking out for some of the key environmental indicators that solid fuel burning is rising – small and ultrafine particle pollutants.
Airborne particle pollution consists of a huge variety of chemicals and materials, some of which can be toxic, suspended as solids or liquids in the air we breathe – known as particulate matter (PM).
Exposure to small particles (less than 2.5 micrometres in diameter, PM2.5) and ultrafine particles (less than 100 nanometres in diameter) can result in serious health impacts.

The smallest of these suspended particles can bypass filters in our respiratory system and enter our bloodstream. Over the long term, breathing in small to ultrafine particulate matter increases mortality rate, often by exacerbating heart and lung conditions. Those most vulnerable to air pollution include elderly people and people with respiratory illnesses.
The popularity of using wood burners has increased in recent years, in response to the rising cost of gas and electricity. Almost 16% of people in the South East of England use wood burners, and around 18% of people in Northern Ireland.
Wood burners are one of the biggest sources of small particulate matter nationwide.
During the 2022 – 2023 winter, strong contributions of wood burning to ambient particulate matter were found associated with the increased need for heating during the severe cold snaps that occurred. The cold weather conditions also decreased the dispersal of wood burning-driven pollutant emissions.
Although there are many sources of small particulate matter, from vehicle exhausts to farming practices, researchers at the air pollution supersites are able to single-out pollution caused by wood-burning by looking for unique chemical signatures in the air. Each signature is like a fingerprint that helps to identify where the pollution comes from.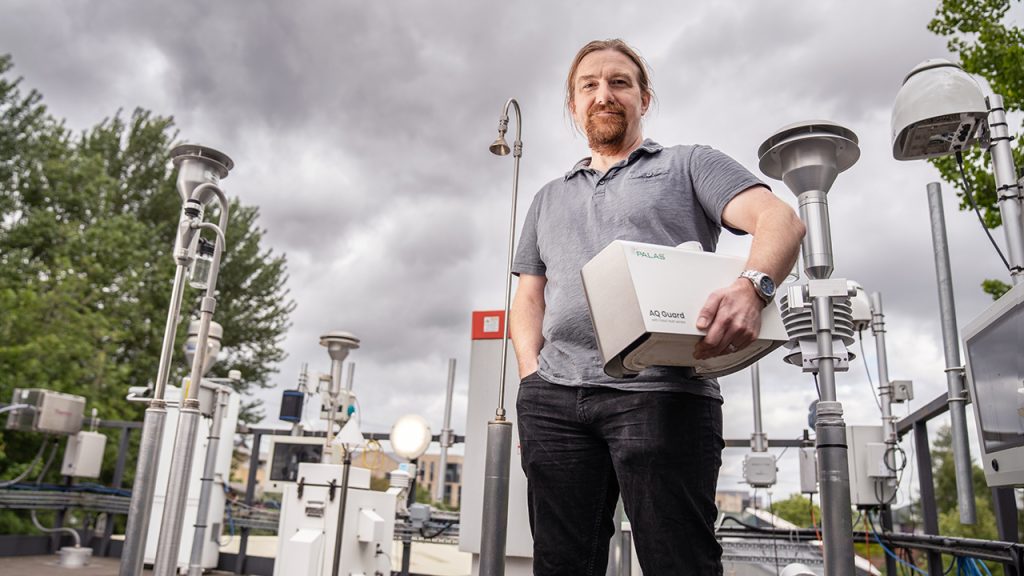 There are three Air Quality Supersites* across the country, in Manchester, Birmingham and London, which are designed to track long-term trends in different pollution types and provide evidence to inform government policies.
At each location, researchers are using specialised instruments called Aethalometers to study ambient soot particles by testing how much light is absorbed by the particles at different wavelengths.
They are also using instrumentation such as Aerosol Chemical Speciation Monitors to identify the chemical signatures in any airborne organic matter, and ultimately quantify how much wood burning is contributing to pollution levels in our air. In addition, real-time X-ray analysers will be used to detect metals in particulates. In 2022, researchers detected traces of arsenic and lead associated with domestic burning, indicating that waste wood could be being burned.
Currently, our emissions predictions assume that wood burners are operated correctly and the appropriate fuels are used. However, we suspect that many wood burners are not used correctly, with people likely to overstack fuel or burn unseasoned woods. Our first aim is to look at the effects of these practices. Secondly, our laboratory experiments will also investigate the effects of gas emissions that condense in the air and form particulate matter after they are emitted.

Dr James Allan, research scientist at the National Centre for Atmospheric Science and the University of Manchester

While ongoing real-world observations form one important aspect of research into winter 2023 – 2024 air pollution levels, scientists at the National Centre for Atmospheric Science will be complementing them with a series of laboratory experiments designed to examine wood-burning in closer detail.
A novel research campaign, funded by the Natural Environment Research Council, is soon to begin at the University of York and University of Manchester. The research will investigate the complex nature of wood burner emissions, aiming to improve our predictions of emissions and their impacts.
The experiments are set to use a state-of-the-art stove testing facility at the University of Manchester, and study emissions on a molecular level using advanced scientific instruments.
*The Air Quality Supersites are observation centres operated by researchers from the National Centre for Atmospheric Science, the University of Manchester, University of Birmingham, and Imperial College London.