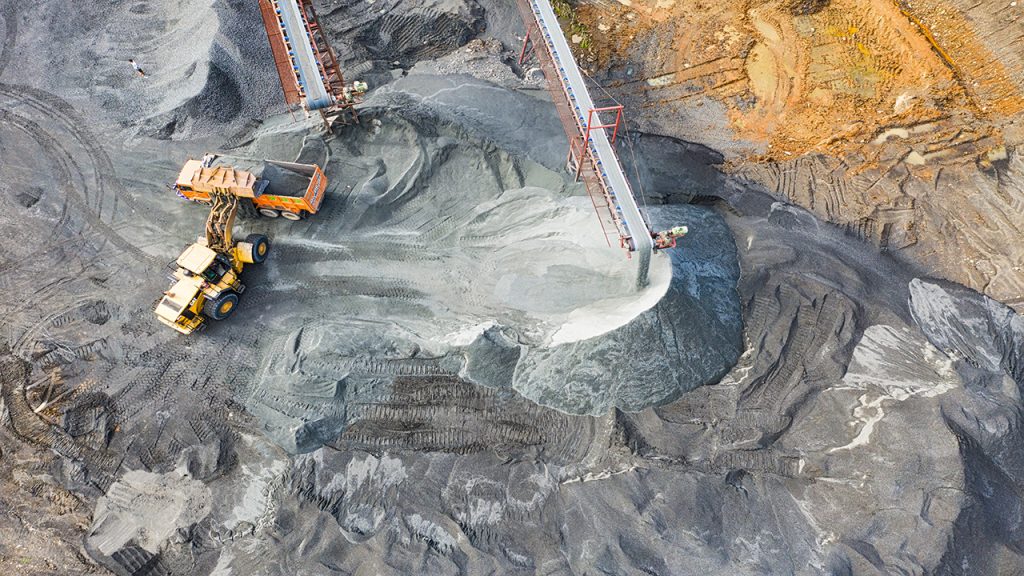 Are global carbon emissions rebounding to pre-Covid levels?
As negotiations continue at the COP26 summit, the latest Global Carbon Budget reveals recent trends in global carbon emissions, including the first post-Covid carbon emission levels.
The 2021 Global Carbon Budget report compares global carbon emissions for 2021 to previous years, and offers data and analysis on the major emitters around the world, rates of deforestation, and other land-use changes.
Closing in on pre-Covid carbon emission levels
This latest major report into greenhouse gas levels in the atmosphere, involving the National Centre for Atmospheric Science, shows that global carbon emissions in 2021 are set to rebound close to pre-Covid levels. Fossil fuel carbon emissions dropped by 5.4% in 2020 during worldwide Covid-19 lockdowns, but scientists predict an increase of 4.9% this year (4.1% to 5.7%) to 36.4 billion tonnes.
The continued high global use of coal, oil, and gas to fuel our economies is clear in the report. The data shows that emissions from coal and gas use are set to grow more in 2021 than they fell in 2020, and a further rise in 2022 cannot be ruled out if road transport and aviation return to pre-Covid levels. Although, emissions from oil use remain below 2019 levels.
Pre-Covid levels of carbon dioxide (CO2), a greenhouse gas produced by burning fossil fuels, were decreasing for the United States and European Union, but increasing for India. The response to Covid-19 has sparked further growth in CO2 emissions for China, driven by the power and industry sectors. For the rest of the world taken as a whole, CO2 emissions related to fossil fuels remain below 2019 levels.
Dr Patrick McGuire, a land surface processes computational scientist in the Department of Meteorology at the University of Reading and the National Centre for Atmospheric Science, was part of the climate modelling team for the report. Dr McGuire explains that carrying on emitting carbon as normal is not an option, if we are to keep global temperature rise below the targets set.
Going back to some sort of normal life after the Covid-19 lockdowns in 2020 has seen carbon emissions immediately leap back close to their pre-Covid levels. This is disappointing and worrying, but also sadly quite predictable.

Dr Patrick McGuire, University of Reading and the National Centre for Atmospheric Science.
Rising concentrations and a shrinking budget
The report states that the concentration of CO2 in the atmosphere is set to increase by 2.0 parts per million (ppm) this year, reaching 415 ppm averaged over 2021. This is a lower growth, compared to recent years, due to a recurring climate pattern called La Niña that leads to increased natural carbon sink from the land surface, mainly in tropical regions.
Professor Pierre Friedlingstein, who led the Global Carbon Budget study from the Global Systems Institute at the University of Exeter, says that to have a 50% chance of limiting global warming to 1.5°C, 1.7°C and 2°C, the estimated remaining 'carbon budget' is limited to 420 billion tonnes, 770 billion tonnes and 1,270 billion tonnes respectively. This is equivalent to having 11, 20 and 32 years at 2021 emissions levels, before using up the world's stock of carbon.
Reaching net zero CO2 emissions by 2050 entails cutting global CO2 emissions by about 1.4 billion tonnes each year on average. Emissions fell by 1.9 billion tonnes in 2020 – so, to achieve net zero by 2050, we must cut emissions every year by an amount comparable to that seen during Covid-19.

Professor Pierre Friedlingstein, Global Systems Institute, University of Exeter.

The report's findings are pertinent, and highlight the scale of action now required to address the climate crisis. World leaders continue to meet and negotiate at COP26 in Glasgow this week, with the aim of forging an agreement that means more action this decade to help keep the limit of 1.5°C global temperature rise in reach.