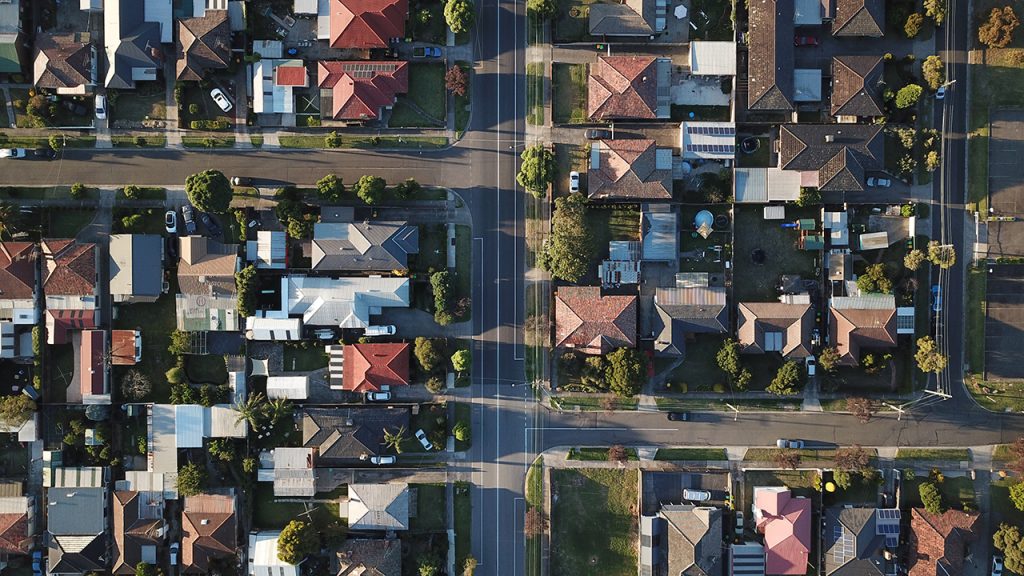 Are new Global Air Quality Guidelines achievable for the UK?
This week, the World Health Organisation reduced the guideline limits for air pollution concentrations, calling on countries to protect human health and reduce the impact of air pollution on climate change.
The new Global Air Quality Guidelines represent the latest evidence on the health impacts of air pollution, and show these effects occur at much lower concentrations than previously understood.
For that reason, the World Health Organisation has substantially revised the recommended limits for air quality, adjusting nearly all metrics downwards. They warn that exceeding the new guidelines could have significant risks to health.
The World Health Organisation has revised air quality guidelines for six key pollutants – particulate matter, ozone, nitrogen dioxide, sulphur dioxide, and carbon monoxide.
In some cases, such as for nitrogen dioxide, the annual limit for exposure has been reduced by 75% compared to the last update in 2005.
For other pollutants, new limits have been introduced. For the first time, there is now a recommended limit for exposure to carbon monoxide in the air over a 24 hour period.
The stricter guidelines will dramatically increase the scale of challenge that society faces if we aim for concentrations that would not cause significant public harm.
Professor Ally Lewis, an atmospheric chemist at the National Centre for Atmospheric Science and University of York, has been working to improve our understanding of air pollution over the last two decades. He urges action to reduce pollution wherever possible, and believes that some of the new values are feasible for the UK – but not all of them.
"If clean technologies work as hoped, and implementing net zero progresses at pace, the UK can expect to meet some of these new guideline values within perhaps a decade or so."
"Nitrogen dioxide, for example, is already starting to fall as older vehicles retire and electric vehicles increase in number. There is the prospect of largely eliminating this pollutant in the medium to long term."
However, Professor Lewis says the new Global Air Quality Guidelines for fine particulate matter, known as PM10 and PM2.5, pose a different challenge:
"The new guidelines for fine particulate matter, perhaps the most contentious and high profile pollutant, look close to impossible to achieve in some urban areas of the UK, Europe, Africa and Asia."
These types of tiny particles are capable of reaching deep into our lungs and sometimes our bloodstream, where they affect cardiovascular and respiratory systems, and other organs.
The sources of fine particulate matter are not straightforward, which can make them difficult to manage.
"Particle pollution is very complex, and comes from natural sources as well as transport, energy, industry and homes. It isn't just emitted from tailpipes or chimneys. It can form in the air from complex chemical reactions involving other pollutants, like ammonia from agriculture or organic chemicals from domestic products" Professor Lewis explains.
These types of particles can remain in the atmosphere for weeks at a time and drift between nations, meaning that without a concerted global effort, national regulations may not necessarily on their own reduce pollution far enough.
Professor Lewis uses the UK's South East to illustrate his point:
"The South East of England, for example, is significantly impacted by particulate matter from Western Europe. Even if the UK was uninhabited, that corner of the country would likely experience annual particulate matter concentrations higher than the new World Health Organisation recommendations."
"To some extent, particulate matter is an inevitable and unavoidable consequence of living a twenty-first century life" he adds.
"Even new electric vehicles still generate particles from tyre friction on the road, and substantial amounts of particulate matter are emitted from everyday activities like cooking."
These often unavoidable emissions mean the new World Health Organisation guidelines could, for some densely populated areas, be fundamentally beyond reach.
"Even the UK, with its wealth, geographical isolation, and wet and windy conditions, may struggle to meet the new limits everywhere" says Professor Lewis.
This leaves policymakers with an unenviable challenge. They must respond in a way that minimises risks to our health, but with policies that are proportionate, cost effective, and critically – deliver benefits equitably across the country and population.
In that context, Professor Lewis believes it's a difficult set of choices – how low we can realistically aim, how much are we prepared to adapt our lives, or how much pollution are we prepared to live with?
"There is still a huge amount we can achieve together to reduce emissions and improve air quality and health. We can for example eliminate our remaining fossil fuel power stations, tackle unnecessary solid fuel burning in homes, and remove older polluting vehicles."
"Every journey made by bike or foot rather than by car reduces emissions and improves air quality" he says.