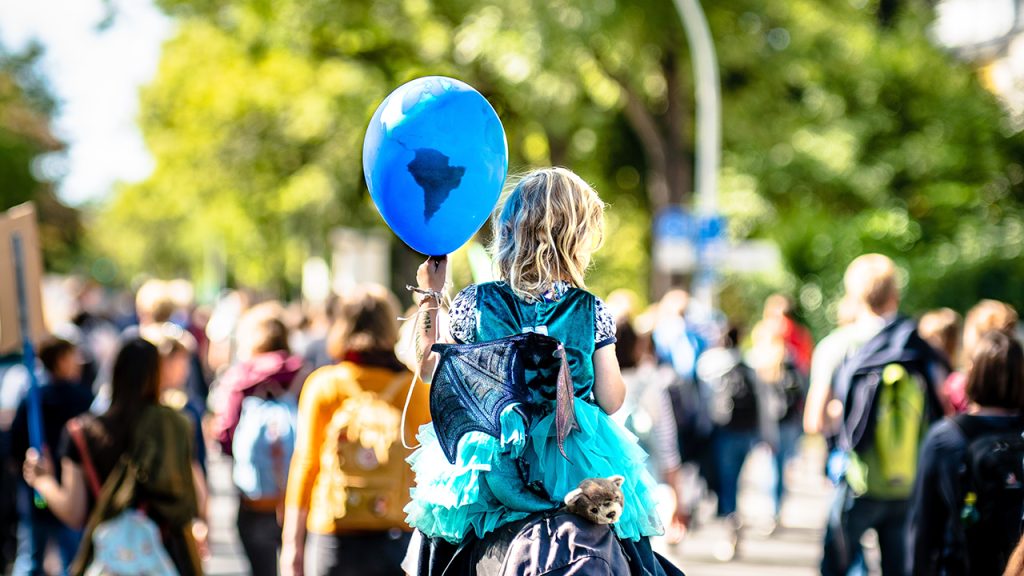 COP26: Community engagement can offer hope beyond politics
"Over the last three decades, the science behind climate change has become ever clearer, yet our ability to tackle the problem seems to have stood still."
This simple message voiced by Professor Ed Hawkins MBE, a climate scientist at the University of Reading and National Centre for Atmospheric Science, gives context to the sheer weight of expectation that rested on world leaders at COP26 – the United Nations Climate Change Conference – this month.
In Glasgow, representatives from nations around the world came together to define international efforts for mitigating and adapting to climate change. They were playing catch-up for decades of in-action.
The summit will be celebrated for the Glasgow Climate Pact – the first ever climate deal to explicitly address coal, the worst fossil fuel for greenhouse gas emissions. But, concerns are rising over the lack of immediate action, and because oil and gas were not mentioned.
Many of the most polluting nations have been asked to return in a year to present more ambitious pledges for cutting carbon dioxide emissions over the next decade, rather than committing to changes now.
The problem is that this approach fails to line up with the immediate realities and precipitous impacts of climate change, with some labelling the conference outcomes as a postponement of real action.
Professor Hawkins warns that "we are already experiencing the consequences of a warming world, and every tonne of carbon dioxide matters."
There is no cliff edge to avoid – no magic number – that will keep us safe.
"We're sliding down a slippery slope. The quicker we get off, the less bad the consequences will be" he adds.
Away from the negotiation table, COP26 offered a different kind of hope. The event acted as a focal point for social change and a global movement towards climate justice.
While the attempts of global leaders to avoid the worst impacts of climate change have left the 1.5C Paris Agreement target on "life support", people around the world have offered their own remedies to the Earth's climate crisis through culture and community-level action.
Our "collective moment in history" then – as COP26 President Alok Sharma put it – may not have been defined inside the conference centre walls as he expected, but in the actions of individuals and the hundreds of climate marches that took place across UK cities and countries worldwide.
"The climate and ecological crises are here – but so are citizens from around the world. It takes citizens like you and me to rise up and demand action. And when we do that in great enough numbers, our leaders will move."

Ugandan activist Vanessa Nakate called on the growing influence of grassroots movements in the streets of Glasgow.
Our response to the climate crisis is being shaped by artists, poets, scientists, and diverse community leaders who represent our society.
It's part of the legacy of COP26 that these voices were given a platform to speak to the world.
The National Centre for Atmospheric Science saw first-hand the connection that arts can create with their audience when we unveiled our interactive Climate Canopy installation in Glasgow this month.
Pieces like the Climate Canopy – a light-based sculpture that charts the rise of global temperatures – are able to start powerful conversations about the choices and actions that define our future.
"It opens up questions" says one visitor at the Climate Canopy launch event.
"To walk through [the Climate Canopy], you get the sensation of changes and how the world has progressed. I think we need to try and take a step back, and slow down" they add.
Arts-based engagement and community action will remain essential if we wish to sustain thoughtful pressure on ourselves and our leaders.
These tools offer relevance that scientific graphs, data and written pledges cannot match, and give climate change meaning and visibility.
Alison Smith is a Leeds-based artist who has collaborated with environmental scientists on exhibits such as the Nectary, a suspension of immersive, glowing flower heads, and Climate Canopy. She believes that artists are powerful storytellers:
"By collaborating with scientists, artists can translate the stories and messages within research and data. Pieces like Climate Canopy present complicated environmental issues in physical forms, and allow people to see climate change from a different perspective, and through a memorable, in-person experience."
This month's events encouraged us to celebrate those people who are essential in helping us imagine a better future. Beyond politics, there are many leaders around the world setting the global climate agenda – and they are doing so in ways that science and policy cannot do alone. For many, it is these cultural figures who offer the greatest hope in a time of crisis.
"Climate needs to be part of everyday conversations, and art is a compelling way to achieve this and inspire small actions. This has the potential to motivate politicians to act when they see these actions are popular" says Professor Hawkins.