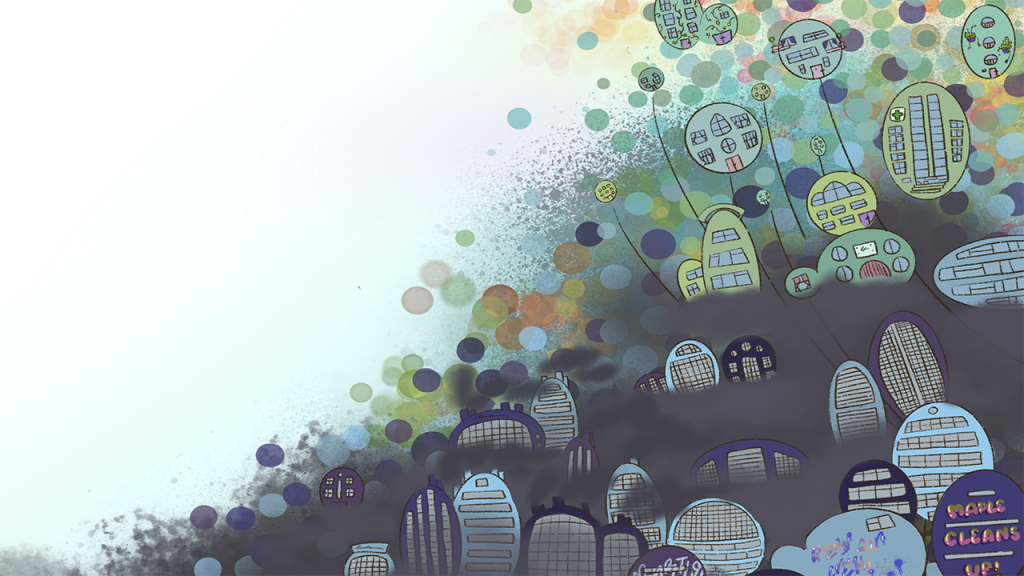 Four steps for building a clean air future
Air pollution is the largest environmental health risk we face today. It's a big problem, but by improving air quality we can make a positive difference to our health and our environment.
Clean Air Day is the UK's largest air pollution awareness campaign, which helps to share information about the state of air quality and practical ways we can protect ourselves and the environment.
This Clean Air Day we are supporting action on air pollution by sharing our top four steps for building a clean air future for us all. Browse through the tips and choose how you will play your part in keeping our air clean.
1. Think about how you travel from A to B
We know that walking, cycling, scooting, or using public transport instead of a car can reduce air pollution. If you're driving, drive smoothly, and if you are stuck idling in traffic, turning off the engine can be a good idea if you want to stop the build up of exhaust fumes. When you're on foot or two wheels, choose to go along quieter roads or at quieter times to reduce the amount of polluted air you breathe in.
2. Make small changes inside too
Everyday products in our homes can release harmful gases into the air. Improve indoor air quality by trying to use low-chemical cleaning and DIY products, and by switching to fragrance-free hand soap, body wash and shampoo. Getting fresh air inside when cooking, cleaning or burning candles by opening windows is advised, but be sure to close them when there is lots of traffic outside. Remember that indoor air pollution can travel outside through extractor fans and open windows, reducing the quality of the air outside too.
3. Burn carefully if you can
When possible, avoid using freestanding gas and paraffin heaters or having open fires that burn solid fuels. If you have to use solid fuels, try to make sure these are smokeless or if you're burning wood make sure it's "ready to burn" or dry and well-seasoned so it burns better and with less pollution. Try not to burn wood offcuts that have been treated or painted, or household and garden waste, as these things can give off lots of pollution.
4. Have some clean air conversations
Joining together to take small actions for a clean air future can help to make a bigger change. Talk to other people about how they can cut down on polluting activities, or about how they can protect themselves from poor air quality. This could include chatting to your classmates, friends, family, and colleagues about these tips. Or you could get in touch with your boss, local councillor, or company owners to urge them about updating policies or changing suppliers.
Clean Air Day
This year's Clean Air Day theme is protecting our children. Inspired to bring young people into the conversation on clean air, the National Centre for Atmospheric Science recently published an online children's story titled Grandma's Footsteps, inspired by the changes in air pollution during the UK's Covid-19 lockdowns.
Many young people have felt left out of conversations around Covid-19, with their freedom, education and mental wellbeing impacted. We brought together a team of storytellers to empower children to explore their environment, and imagine their own clean air future.
Let us know what you plan to do this Clean Air Day, by using #CleanAirDay on social media. If you enjoyed reading Grandma's Footsteps and found it helpful for thinking about the environment and the air we breathe, please tag #GrandmasFootstepsStory on social media.