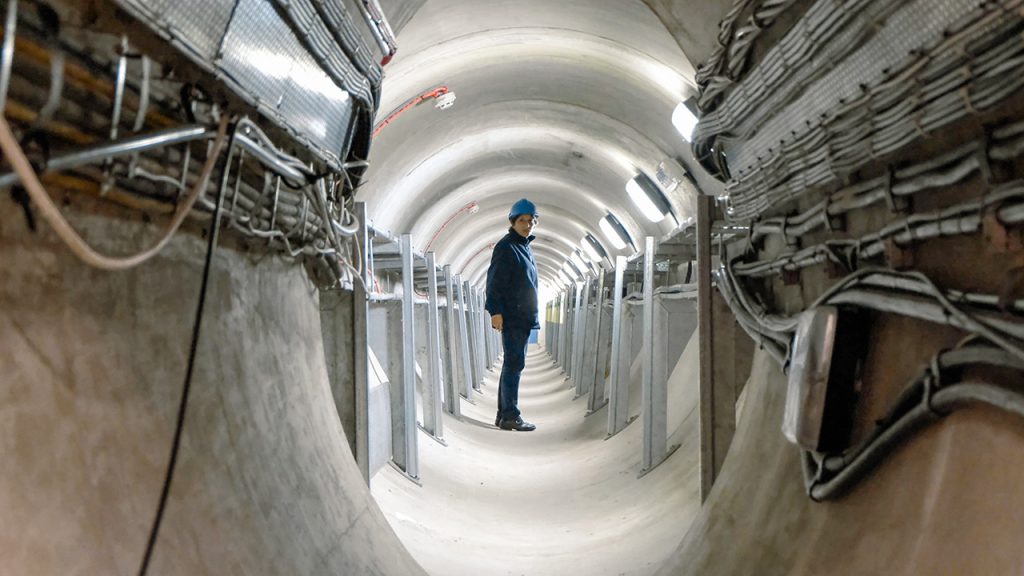 Sharing stories of #WomenInScience
We are sharing stories of women at the National Centre for Atmospheric Science throughout February and March, to recognise women's contributions in science and raise awareness against bias.
While there has been some progress over the decades, stark gender disparities still remain. Long-standing biases and gender stereotypes mean that girls and women are being steered away from science related study and jobs.
The Covid-19 pandemic has further widened the existing gender gap in science, so it is more important than ever to appreciate the role of women and girls and to address what is holding them back.
We encouraged women to tell us what makes them feel proud and supported, their inspirations and obstacles, and how we can look to the future together. We hope that by sharing their stories we can support women and girls in science and #BreakTheBias.
Our newly appointed Director of Scientific Services, Facilities and Training, Dr Barbara Brooks explains what motivates her, and offers three pieces of advice to other women in science:
For me, science is about finding things out, problem solving, and making a difference. That's what motivated me to choose science at every stage of study and career – from my A levels, undergraduate degree, PhD, and research positions. I knew I would be good enough, and I've just built from there. I think it's important to have people around you who you can talk to, and share your ideas, achievements and obstacles with. Believe you're good enough, provide challenge, and be brave!
We spoke to Kate Winfield, a former Environmental Data Scientist at the Centre for Environmental Data Analysis (CEDA), about her proudest moment:
I played an integral part in making climate data, used by international policymakers, more accessible. I'm part of a team that made sure the data behind the latest IPCC assessment was "gold standard" and freely available for anyone to re-use on the same day as report publication – a first for the IPCC. I worked closely with the technical support team at the IPCC, and set out guidelines that meant the data could be easily understood by non-experts. It's now one of our most popular datasets! This was a big milestone in the open science dimension of IPCC, and I feel like it really demonstrated the importance of my role as a data scientist.
Dr Linda Hirons, a research scientist, talks us through her love of maths, her mentors, and what it's like to tread a path as a scientist while raising children:
I've always loved maths, and see science as a way to apply the maths I enjoy to the real world. It's not necessarily unique to science, but I enjoy doing a role that has purpose. My work helps to improve African weather forecasts, which supports people's livelihoods and ultimately saves lives. I remember seeking out conversations with Julia Slingo and Ellie Highwood about meteorology, and how to balance my work and personal life. I think it's important to find a mentor – someone who has trodden a similar path before you – or establish informal mentorship amongst peers.

My line manager is extremely supportive, and I know they value my development and support my flexible working. There are challenges to working part time and taking maternity leave, as you have less time to produce outputs and sometimes miss out on key decisions. But, I'd say it's really important to not compare yourself to others who are working full time and to find ways to fit your career aspirations around your family.
Poppy Townsend, CEDA's Communications Manager shared the moment that inspired her to pursue her role:
I was working as an Environmental Data Scientist at the time, attending a Royal Meteorological Society conference where Sam Illingworth was the after dinner speaker. Sam's an Associate Professor in Academic Practice, an editor, and widely recognised for his work as a science communicator, poet and game designer. Something just clicked – hearing Sam speak about poetry and the way it can create meaningful conversations between scientists and people made me appreciate science communication as its own area of expertise. I had no idea at the time that there were jobs in that field, but it really resonated, and led me to look for and enrol on a MSc Science Communication course. Five years later, I now lead the communications department at a national research facility!
Poppy also spoke about some of the challenges facing women:
Questions I often ask myself are: Am I being chosen for this because I'm a woman, or because I'm good at what I do? Am I not progressing as much as other colleagues, because I'm juggling lots of projects I've said yes to? By supporting other women and acting as a mentor, am I hindering my own progress? Should I feel concerned about travelling for work or being in the office by myself? I don't think I'm alone in thinking these things, and worrying about the pressures of being a woman in science, while also trying to build a better future for younger women and girls.
Dr Louise Corscadden, an alumni NCAS PhD student, now Director of Science and Development at ConductScience, reached out to tell us about her experiences in science:
As a young woman, it is hard to be taken seriously with some clients and partners. I feel like I have to promote the fact that I am educated and knowledgeable in the field – more than I should have to. I have seen professors who are women face similar problems. I remember witnessing one of my professors presenting her work during a conference, only for somebody in the audience to ask a professor who was a man a question about her work. My advice? You know your stuff, you worked hard to get where you are, and nobody can take that away from you.

Over the course of my studies, I consider my professors and project managers to be my role models. They not only taught me how to be a scientist, but also how to be a rational, motivated adult. I think productive work occurs when you feel supported, able to ask for help, and are part of an open, friendly team. It's cliché but girls support girls, and I really enjoy uplifting friendships with women, both in work and in my personal life. Women mentors in your field can certainly help you feel better understood and represented.
Dr Wendy Garland told us about her career, and what made her feel supported along the way:
I did a degree in physics, and then went on to work in atmospheric physics as a PhD student and postdoctoral researcher. My early career was spent in the field of airborne and ground-based observations and measurements, when there were hardly any women in the area to act as role models – but I do remember Lesley Gray and Claire Reeves being an inspiration to me.

I'm now a Senior Data Scientist at CEDA, and a lot has changed in 18 years! There are a lot more women with me at work, and I think the attitude around, and ability to, working flexibly helps make that possible. We are able to better manage life priorities and science struggles, together as a team. I work part time, and I'm a big advocate for balancing work and family life. I've come to realise that I'm a role model now.
You can join the conversation using #WomenInScience and #BreakTheBias on social media, and explore ways to support women provided by STEM Learning.
If you work with us, or are part of the environmental science community, we want to hear your women in science stories too. Share your experiences with us by completing our Women in Science Stories form or by emailing Ruth Purvis, our Head of Equality, Diversity & Inclusion.