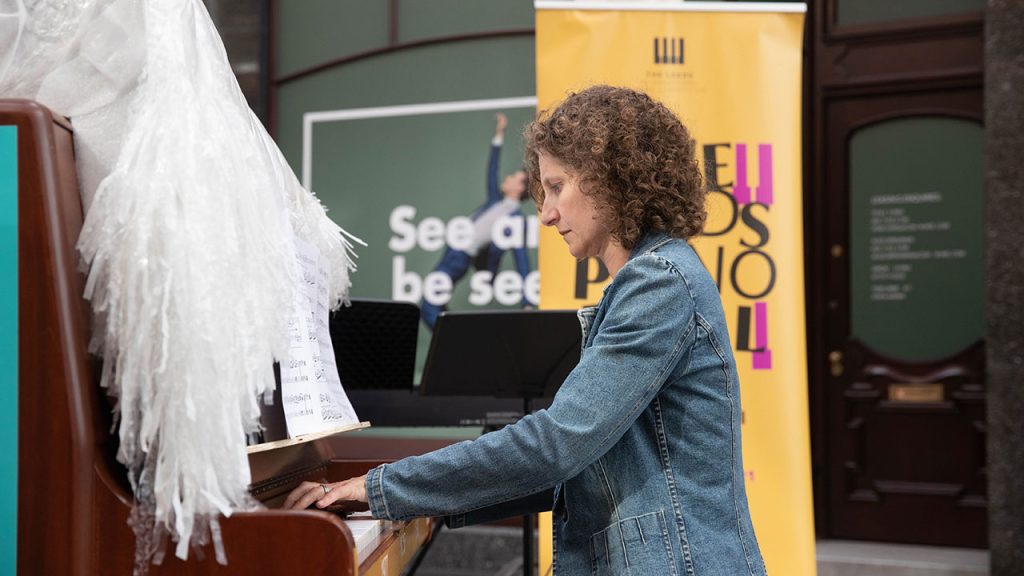 Student composers turn to classical music to inspire climate action
The National Centre for Atmospheric Science has partnered with three student composers to release musical compositions inspired by stories about climate change.
The classical arrangements take inspiration from the environment and our social responsibility to help the planet.
The three pieces were composed by Frankie Clarke, James Gerrard and Ruben Maric, who are student composers at Leeds Conservatoire, a multidisciplinary music and performing arts college.
Last year, the compositions were performed by acclaimed pianist Eleanor Hodgkinson in Leeds, as part of a free public performance for Leeds International Piano Competition.
"They are all classically-inspired piano compositions, but they are each quite different in style," says Eleanor Hodgkinson, a renowned pianist who teaches at Leeds Conservatoire.
"Each composer found inspiration in climate change, either something personal to them or a story they have come across," Hogkinson explains.
The three performances have been shared for free online for anyone to watch.
A Bittersweet Decay, composed by Frankie Clarke, tells a tragic love story about humanity falling out of love with Earth through carelessness. The melody paints a picture of a world where we are inadvertently – yet consciously – spoiling the place that has always been our home.
Holderness, composed by James Gerrard, was written to commemorate the loss of coastal erosion along the Holderness coast from Flamborough to Spurn Head. Along the Yorkshire coastline, land is disappearing at a rate of four metre per year, making it one of the fastest eroding coastlines in Europe.
The piano melody begins with a modern adaptation of the Lyke-Wake Dirge, a mediaeval lament from North Yorkshire. Throughout the piece, a tolling bell rings out – the sound of St. Augustine Church in Holderness – while waves from the high tide at Kilnsea provide further texture.
Beavers are a vulnerable species and have a key environmental impact. They help to maintain Scottish wetlands – areas of marsh and swamp – which underpin biodiversity and act as a climate change buffer by helping to store carbon.
The compositions were specially commissioned to be performed on a unique sculptural piano, as part of a collaborative ensemble of climate science, visual and performing arts called Turn the Tide.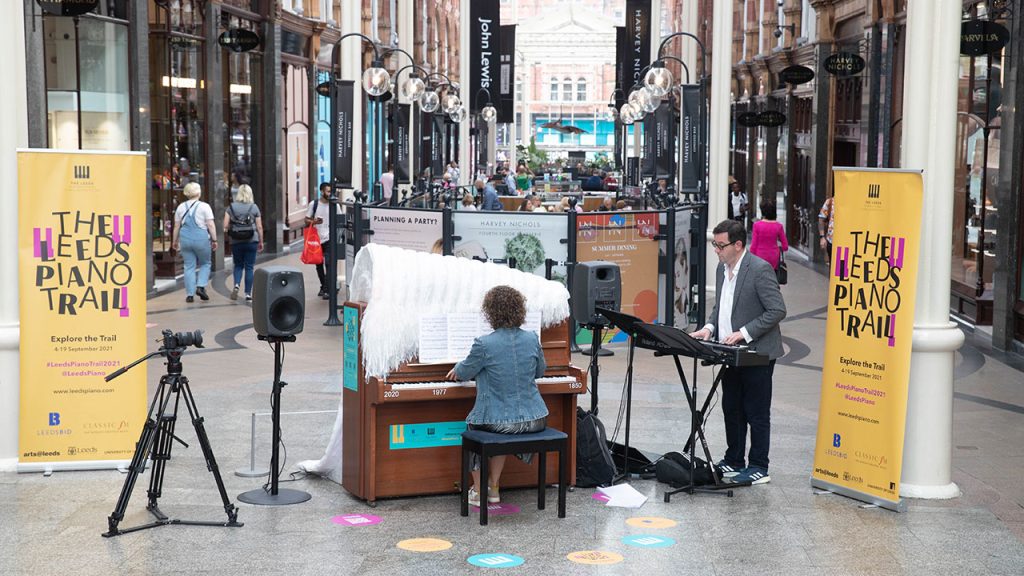 The upright piano, designed by local artist Alison Smith, features a rising wave of colourful recycled plastics and animated lights, which swell in stripes over the piano's lid and upper panel.
"It's been a really interesting experience for me to work with scientists in different fields over the last few years. I've been taking the research they are doing, representing it and creating pieces that can communicate the stories within their work," says Alison Smith.
Turn the Tide, funded by the Natural Environment Research Council, was launched alongside a suspended sensory Warming Stripes display in the lead up to the United Nations Climate Change Conference – COP26 – in Glasgow.

Turn the Tide is not the first time the National Centre for Atmospheric Science has used music to convey climate science. As part of a long-term climate research programme, a team of computer modellers previously converted environmental data points into musical notes, and created six pieces that represent ocean acidification, rising temperature, and changes in the Arctic system.