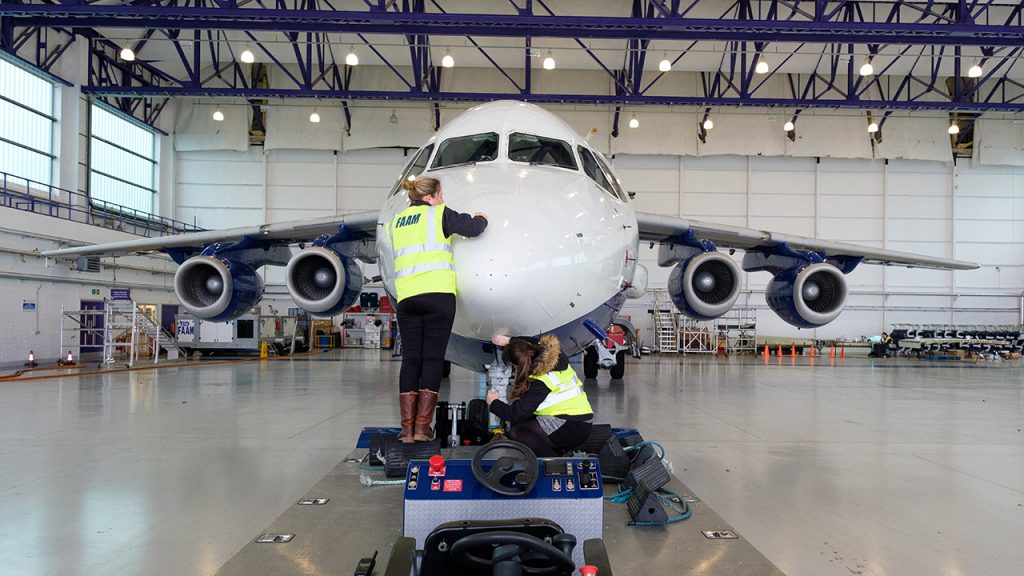 Making a British Icon: Twenty Years of FAAM Airborne Laboratory
For forty years, the British Aerospace 146 has flown the flag for British aviation engineering. And, over the last twenty years, it has become a figurehead for Britain's world-leading atmospheric research too.
The prototype British Aerospace 146 aircraft, now operated as the FAAM Airborne Laboratory, stands as a symbol of modern science and engineering capabilities, and has been built through a long history of collaboration between science and aviation.
The four-engined jet has been specially modified to carry up to four tonnes of scientific equipment, and is run by a unique team of scientists, engineers, flight technicians and project managers.
The airborne laboratory offers a one-of-a-kind platform for observing the skies above us, feeding into research and decision-making, informing future policy, transforming industries, and assessing environmental regulations.
Its role in Britain's past – and future – signifies the growing role of atmospheric science in a time defined by environmental crisis.
Origins
This year, the FAAM Airborne Laboratory – known for being Europe's largest research aircraft – marks twenty years as Britain's flagship for airborne research, and forty years since the first flight of the aircraft in September 1981.
Today, the aircraft's capability and remit would be far beyond the imagination of early pioneers of airborne research.
Developments in aviation and airborne research have often progressed in tandem. Over time, as aircraft have become more capable, they depended on more atmospheric data to operate safely. Meanwhile, scientists have required more advanced methods to collect those measurements and produce increasingly complex models and forecasts.
By the Second World War, a newly established Royal Air Force Unit unit known as the High Altitude Flight began to develop a clear set of core research instrumentation, and a set of distinct scientific areas such as thermometry, hygrometry and turbulence.
"Instrument development has proven to be at the core of all meteorological research flying before and since the time of the [High Altitude Flight] unit. The main instrumentation divisions owe their roots to that time and have not changed substantially since" writes Gratton.
New Horizons
Aviation would become a vital part of an emerging multidisciplinary enterprise, drawing not only from meteorology, but also mathematics, physics, chemistry and more.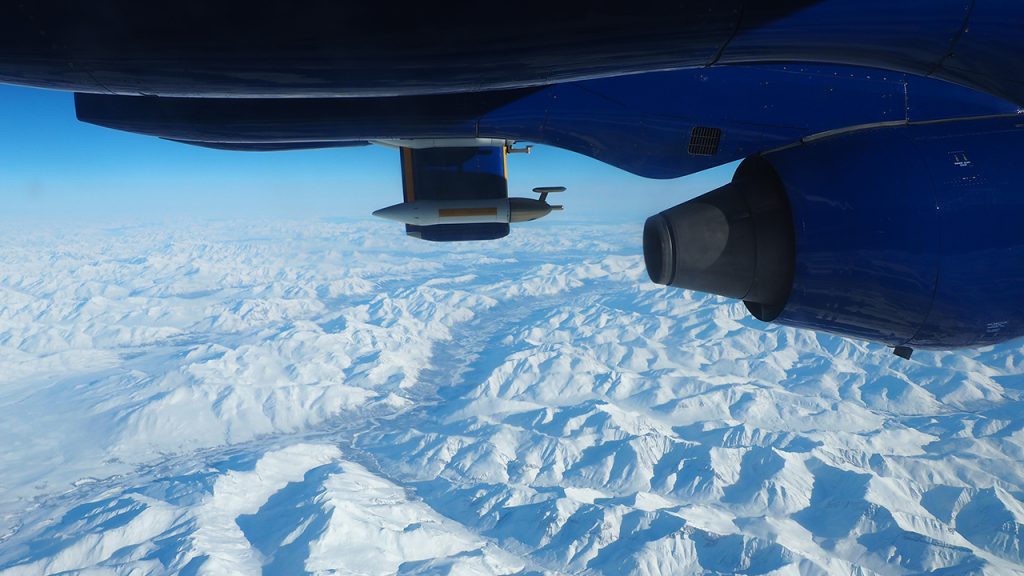 Steph Batten is a chemistry placement student at the facility. Her experience has demonstrated how different disciplines have gradually become entwined under the umbrella of atmospheric science, as well as the breadth of expertise that goes into each measurement campaign.
"I work as part of the instrument team on core chemistry projects. I enjoyed studying atmospheric chemistry and wanted to learn more, which is why working at FAAM Airborne Laboratory was appealing" says Steph Batten.
"I'm enjoying how varied the work can be day-to-day – ranging from calibrating our instruments in the laboratory, to data analysis, to supporting flights and campaigns. I know the skills I'm learning will be hugely beneficial to me, such as technical knowledge and communicating in a multidisciplinary team of scientists" she adds.
National Coordination
By design, the FAAM Airborne Laboratory has always been intended to promote collaboration between the scientific community and different streams of research.
Its formation in 2001 was part of a larger restructuring of atmospheric research by the Natural Environment Research Council, which saw the creation of the National Centre for Atmospheric Science.
This marked the UK's first concerted effort to bring together the various components of atmospheric research, and to pool its resources under one organisation. 
As technologies developed, and the complexity of the task facing researchers was evolving, there was recognition that researchers required on-going access to supercomputers, radar and instrumentation – infrastructure which could only be afforded, maintained and developed on a national scale.
This was a significant departure from the way that atmospheric science had been previously supported through an assortment of individual centres and programmes across universities.
To help consolidate resources under the new National Centre for Atmospheric Science, the FAAM Airborne Laboratory was introduced – initially known as the Facility for Airborne Atmospheric Measurements.
Notably, the FAAM Airborne Laboratory was a joint enterprise between the Natural Environment Research Council and the Met Office. The new organisation replaced the Meteorological Research Flight, which had been operated since 1946 by the Met Office.
And with new investment came a new aircraft, the British Aerospace 146 301.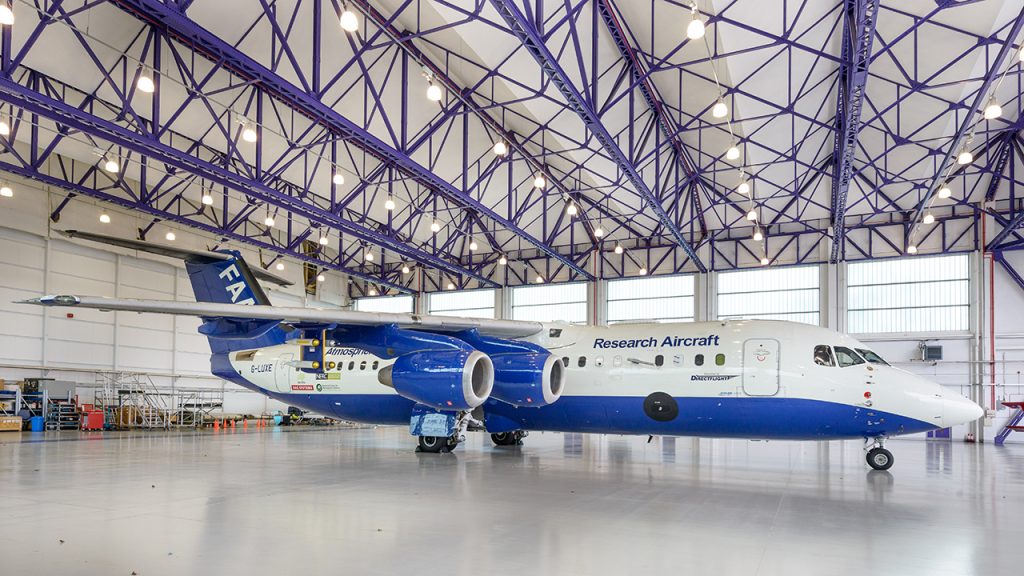 British Aerospace 146
The British Aerospace 146 would replace the long-standing Hercules C130 aircraft, which had served the Meteorological Research Flight for almost thirty years, earning itself the affectionate nickname Snoopy along the way.
The choice was an ideal match for atmospheric research, according to Mark Robinson, who works as a pilot onboard the FAAM Airborne Laboratory.
Robinson first flew the aircraft in 1997 when he was employed as a Test Pilot at Woodford. At that point, the aircraft was being used as a test-bed for further development, before its conversion for atmospheric research in early 2000s.
"The British Aerospace 146 is well-suited to atmospheric research because it can operate over a wide altitude range, at speeds suitable for science" says Mark Robinson, who has been fascinated by the aircraft since he first visited the Hatfield factory as a schoolboy.
"At these speeds, it's about as fuel efficient as it can be – even though this sometimes means long transit times for overseas detachments."
Importantly, the aircraft is adaptable, and can also be flown to remote locations.
"It's easy to fly" says Robinson, who has flown the aircraft for test flights, passenger flights and fire suppression.
"It can also operate from fairly short runways, which means you have a very broad range of detachment locations" he adds.
Collaboration
It's only through a history of collaboration across aviation, engineering and the scientific community that the FAAM Airborne Laboratory is possible.
Professor Guy Gratton points out that from the early Royal Air Force research exploits through to the FAAM Airborne Laboratory, the continuity of knowledgeable people throughout aviation research allowed scientific and technical achievements that could not have been possible through discrete and unconnected programmes.
At the FAAM Airborne Laboratory, the focus on collaborative working is still evident today. Rebecca Carling is an engineer for the team. She says:
"As a Ground Support Engineer, I had to work closely with scientists to make sure the right instruments were fitted onboard. Now, my role has developed into a Project and Systems Engineer and I work with British Aerospace to figure out how to install new instruments."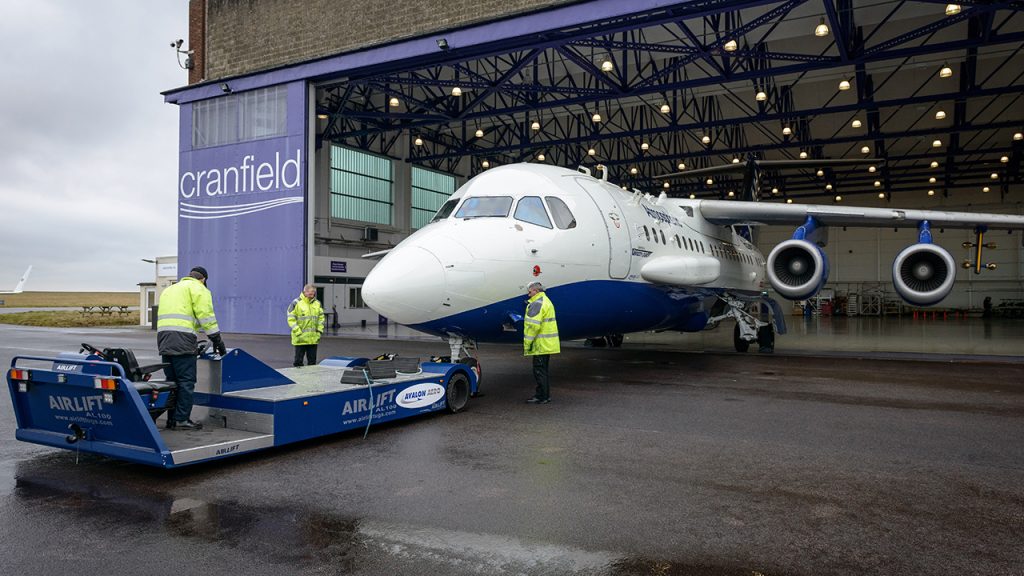 New Challenges
Today, as society rises to the challenges of climate change, air pollution and extreme weather, the FAAM Airborne Laboratory has become an icon for world-leading science.
The aircraft provides a one-of-a-kind platform for researchers to help us tackle the environmental challenges we face, and can answer questions that no-one else can. The aircraft team enables scientists to lift the lid on complex processes in our skies, and take a snapshot of chemical reactions as they're taking place. Take the Eyjafjallajökull eruption, for example.
Perhaps what captures our imagination most is the FAAM Airborne Laboratory's ability to help us understand things ordinarily beyond our reach.
Alan Woolley, the Head of FAAM Airborne Laboratory, relays his long-term fascination with the clouds above us.
"The first time I travelled on an aircraft, I spent most of the flight looking out of the window. I wanted to reach out and touch the clouds, grab a piece, and be able to understand their nature and purpose" he says.
"Our aircraft is an airborne laboratory. We take scientists throughout the world to understand our sky, the formation of clouds, the weather, the chemistry of the sky and its evolution over time."
This year, new investment from UK Research and Innovation looks to secure the future of airborne research and maintain the UK's international science leadership.
Transformational changes – including new instruments, instrument miniaturisation, and autonomous operation – will improve the aircraft's sustainability, foster new skills, and allow even greater research opportunities.
These changes will continue the pioneering development of research flying in Britain, and help the scientific community move from strength to strength.
Keeping the FAAM Airborne Laboratory at the forefront of science relies on building on, and maintaining, the years of collaboration and innovation that have made this British icon possible.
Through twenty years of experience, and many decades of work beforehand, the FAAM Airborne Laboratory is one of the UK's biggest assets for understanding, modelling and monitoring our atmosphere.